Precarious Housing in Europe by PusH Partners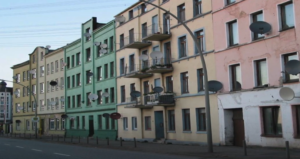 Check out this project called Precarious Housing in Europe by PusH Partners.
As part of an Erasmus+ Strategic Partnership of seven European institutions, they are developing various small, interdisciplinary open-access textbooks as well as accompanying digital offers that deal with various aspects of precarious housing conditions in Europe.
All materials are available free of charge and without registration via their website.
Under the tab "Learning Materials" you will find the already completed textbooks as pdfs on the topics:
Introduction: Precariousness and the Right to Housing
Precariousness and the financialization of housing
Eviction and displacement
Migrants and precarious housing
Refugees and asylum seekers
The materials on informality and homelessness are expected to be available for download from the end of April 2022, and texts on various housing policy solutions will be published in the course of summer 2022.
The accompanying "e-modules" work with further information as well as tasks that can be worked on well by students of different courses of study and age groups within the framework of seminars.
In addition, they have created a series of podcasts that deal with selected topics in interviews with proven authors.
Try it and give them your feedback if you want to push-partnership@leuphana.de