Board of Directors
The Board of Directors of CHI undertakes several initiatives to raise the cooperative housing sector's profile. It does this primarily by promoting the successes and good practices of cooperative housing and by facilitating peer to peer exchanges among housing cooperative leaders and experts. By facilitating regular communication and joint action among its members, the CHI board, along with staff, are promoting the cooperative housing model as a viable housing solution for both the global north and south.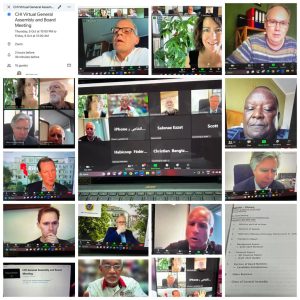 Board activities include:
Keeping aware of issues facing housing co‑ops internationally;
Monitoring our movement's achievements in providing secure, affordable housing in different regions of the world;
Continuing to build a collection of information on mutual self-help and co‑operative housing models and systems throughout the world;
Developing a strategy for disseminating information about our movement and facilitating dialogue within it;
Taking steps to make membership in cooperative housing international accessible and attractive;
Identifying good practices in our members' international development programmes and promoting their wider adoption;
Seeking opportunities for joint international development programming;
Organizing one or more thematic seminars or conferences for members each year;
Seeking appropriate support for co‑operative housing development from the european union;
Helping our members in the new states of the European union and countries in transition to secure appropriate cooperative legislation;
Cooperating with other regional and international bodies whose mandate is to promote sustainable human settlements;
Supporting the wider work of the ICA, collaborating as opportunities arise with the other sectoral organisations and the gender and development committees;
Collaborating with the CoHabitat Network at annual and regional events and in working groups;
All board members are required to follow CHI Rules.
President: Guido Schwarzendahl, GdW, Germany
Guido was born in Munich and now lives in Halle, near Liepzig. Achieving a Master's Degree in Geography, Political Science and Sociology at the University of Erlangen Nuremberg, his comprehensive studies, which included urban development, social housing, international politics and development theories, enabled him to centre his masters' thesis on the contentment of tenants in a large pre-fabricated housing area in the former German Democratic Republic (GDR) in Halle.
His primary interest, focus and drive has always been social housing and specifically cooperative housing. In 1994 Guido obtained a post in Bauverein Halle & Leuna housing cooperative in Halle and has been managing director since 2001. Bauverein has nearly 8,000 flats and more than 17,000 occupants.
In this housing cooperative Guido had to face the immense challenge to provide and at the same time reduce housing implementation due to a shrinking population in Halle (300,000 to 230,000 within 10 years). A very successful merger with another cooperative enabled them to do this. In fact, they are now one of the biggest housing cooperatives in Germany. Following the success of this merger Guido was invited to be a member on the evaluation committee for adjusting the local housing markets of the federal building ministry of Germany in 2007 and 2008 and again in 2014 up to 2016. Guido has been on the board of CHI since 2013 and was just re-elected Vice-President in November 2017.
Vice-President: Christian Bengtzelius, Riksbyggen, Sweden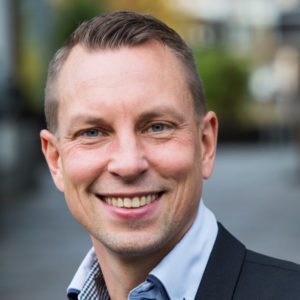 Christian is Head of Owner Relations of Riksbyggen, a cooperative company where the members and owners are interest groups, local associations and national organisations. Prior to that, Christian was the Association Coordinator, responsible for Riksbyggen's local associations in the Stockholm-Uppland region. He helped to strengthen
good and long-term business relationships through close collaboration with market area managers.
Through his five years as an ombudsman for Byggnads trade union, he gained much experience as a negotiator, primarily as part of a negotiation delegation for collective agreements in the field of construction.
Christian has also served as President of a building workers' union in Stockholm. He was elected to the CHI board in November 2017.
Treasurer: Blase Lambert, Confederation of Co-operative Housing, United Kingdom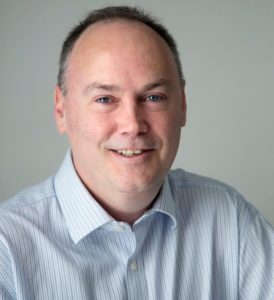 Blase has been a leading player in the cooperative housing sector for the last 18 years and is currently the Chief Officer of the Confederation of Co-operative Housing (CCH) which is the national trade body for housing cooperatives in England and Wales. Blase has been a leading player in the UK cooperative and community-led housing sector for the last twenty-two years.
"I am keen to continue helping to promote the cooperative option for housing globally and to strengthen Co-operative Housing International's ability to advocate for housing cooperatives," according to Blase.
Blase became involved in social housing as a Board member of Brent Community Housing, was the Treasurer of the London Housing Federation (NHF London) for 7 years and is currently a Board member of the Cooperative Housing Finance Society. His areas of expertise are corporate governance, risk management, and financial control. He studied at the London School of Economics and holds a BSc (Econ) (Hons) in Monetary Economics. Blase was elected Treasurer in November 2017 and has been on the board of CHI since 2016. He was re-elected in 2019.
Datuk Mohamed Ali Bin-Hasan, Angkasa, Malaysia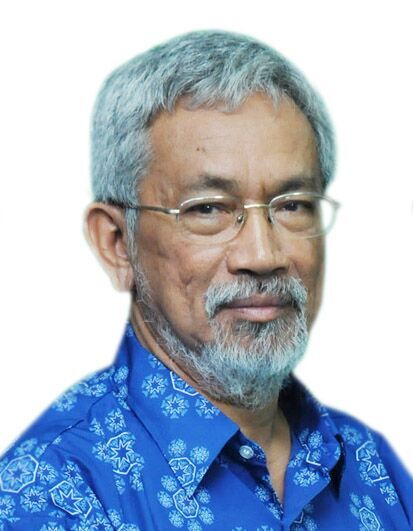 Datuk Hj. Mohamad Ali Bin Hasan, is currently Vice President of ANGKASA, Malaysia's cooperative apex organization and is also chair of the Steering Committee for Property Development and Building Industries at ANGKASA. He was also the Deputy President of TIM (Transparency International Malaysia) from 2006 until 2014. He is currently serving on a number of cooperative and university boards.
At the international level, he previously served as Vice-President of ICA's Consumer Sub-Committee on University/College Cooperatives for Asia and the Pacific. In 2014, he was involved in presenting a paper in the Second Convention of the World Association of Business Schools in Islamic Co
untries, in Madinah, Saudi Arabia.
He started his early education in Malacca, Johore and Selangor and his higher education in University Malaya, University of Ulster (Northern Ireland), University of Lancaster (England) and University of Waikato (New Zealand). Datuk has been on the board of CHI since 2015 and was re-elected in 2019. "I have been exposed to a lot of experiences from attending CHI meetings, conferences, and visits," says Ali, "I am willing to work harder and smarter to make "housing for all" a reality for all populations of the world."
Linda Brockway, National Association of Housing Cooperatives (NAHC), USA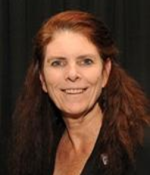 Linda Brockway has served on the Board of Directors of the National Association of Housing Cooperatives (NAHC) in the USA, since 2000.  Ms. Brockway is a frequent speaker for the United States Department of Housing and Urban Development, the NAHC, NCBA, CCCD, and numerous local associations.  Ms. Brockway has also worked to develop the governance, strategic planning training courses, and Resident Cooperative Manager Classes, which are offered by NAHC.
Ms. Brockway is also the President of Economic Consultants for Housing Opportunities, Inc. (ECHO, Inc.), a full-service homeownership /
economic development consulting firm working with governments, housing authorities, cooperatives, non-profits, and financial institutions, to develop strategic plans, welfare reform programs as well as economic development and homeownership programs for low-income families to support the development of affordable and cooperative housing. Linda was elected to the board of CHI in November 2017.
Mauricio de la Barra, Conavicoop, Chile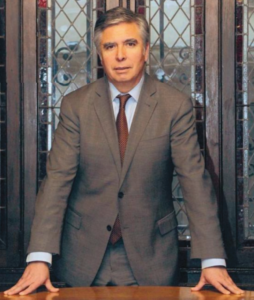 Mauricio is General Manager of Cooperative Housing, CONAVICOOP since 2013. He is responsible for all processes on producing housing cooperatives, land buying, construction financing, marketing and commercial strategies in a very competitive Chilean market.
Mauricio has assisted the governments of Chile, Mexico, Peru, El Salvador, Colombia, Ecuador and Honduras in the design of public-private partnerships, PPPs, for social projects as housing, highway and port projects. Mauricio has ample experience in the monitoring and follow-up of loan operations and technical assistance projects financed by International Financial Institutions, including the World Bank and the Inter-American Development Bank. Mauricio worked as a Social Sector Specialist at the Inter-American Development Bank leading housing projects in Chile and Ministry of Planning and Cooperation of Chile.
Mauricio is a Civil Engineer, MBA, Loyola College, Maryland, USA, with a post-graduate degree in social evaluation of projects from the Catholic University of Chile. Mauricio has over 16 years of experience in private and social evaluation of projects, risk analysis, financing design for social infrastructure projects and contract and bidding document design, including housing and Public-Private Partnerships. Mauricio was elected in November
2017.
Dr. Bernd Rießland, Austrian Federation of Limited-Profit Housing Associations – Auditing Association (GBV), Austria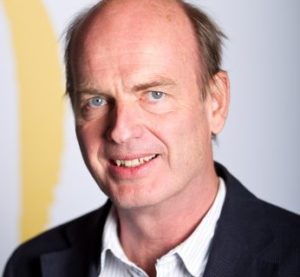 DI Dr. Bernd Rießland studied Civil Engineering at the Vienna University of Technology. In 1984 he graduated with a doctorate in engineering sciences. He lectures at the Technical University of Vienna and Johannes Kepler Universität Linz. He began his professional career in 1984 in the funding section of the Federal Ministry of Economic Affairs, where he headed the technical and economic department for five years and was responsible for the Federal Housing Funds.
DI Dr. Rießland is a professional board member of GBV, the Austrian Federation of Limited-Profit Housing Associations, which functions as a compulsory audit organization for its members as well as interest representation body. He is also Deputy General Director of SOZIALBAU AG, a private and non-profit housing company in Austria. They manage 51,203 rental and condominiums, 554 commercial premises,
and 29,878 garage spaces. In addition, SOZIALBAU AG manages a cooperative network consisting of three cooperatives, two corporations and several equity interests. In the coming year, Sozialbau intends to reach "the peak of around 2,200 dwellings under construction. DI Dr. Rießland was elected in November 2017.
Florence Assen à Ngam, Coop Cameroon Habitat, Cameroon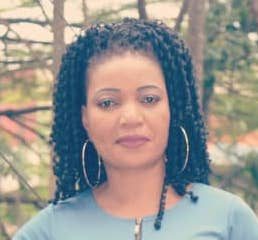 Florence is President of Coop Cameroon Habitat since March 17 2022. She is also President of Tresor Housing Coop-CA as well as President and Founder of the charity "A fulfilled child= a happy child."
Florence sees opportunities for knowledge exchanges between CHI and Africa governmental authorities and other bodies to promote education and
training in the development and management of cooperative housing and other forms of housing based on the principles of mutual self-help; to collect and disseminate information on the activities of national movements in Africa and the potential for development of cooperative and mutual self-help and to facilitate cooperation between African countries with other countries of the world in carrying out technical assistance programmes. 
Mike Duru, ZINAHCO, Zimbabwe
Mike is the President of the Zimbabwe National Association of Housing Cooperatives, an apex organization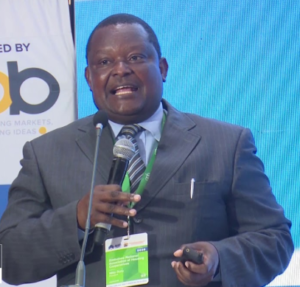 founded in 1993, comprising of 5,000 housing cooperatives and 2.5 million members. ZINAHCO is a voluntary organisation comprising of primary housing cooperatives and district unions in all ten provinces of the country. To date, ZINAHCO has built more than 10 000 houses for its first group out of 15 835 members. They are now lobbying for more land for its second group of 5 835 members.
Mike is also the President of the Zimbabwe National Cooperative Federation, comprising of different apex bodies in Zimbabwe and has been a member of ICA's African regional board for the past seven years. Mike was elected to the board of CHI in October 2019.
Scott Jennings, Student Coop Homes, United Kingdom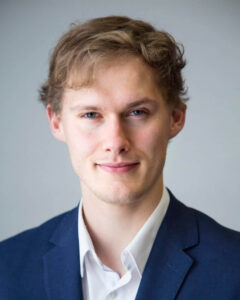 Scott was a founding member of Nottingham Student Housing Co-operative and Project Manager during the foundation of Student Co-operative Homes (SCH). Currently Vice Chair, Scott worked with Co-operatives UK to establish SCH, establish its basic governance and raise money for property acquisition through a Community Share Issue.
Networking internationally with North American Students of Cooperation (NASCO) by attending its annual Institute event in 2019 led Scott to proposing to SCH and NASCO to join CHI, leading to both organisations joining and also leading to the Pan-European student housing event at the 2022 International  Housing Symposium.
Other roles in the cooperative housing movement include Director of the Confederation of Co-operative Housing (CCH) in the UK and advisor to Belfast Student Housing Co-operative working group with the aim to establish Northern Ireland's and the Island of Ireland's first operating student housing cooperative. 
In addition to all these roles, Scott is also a foundation Year 1 Doctor in the English National Health Service (NHS). He sees CHI having the role of facilitating regional and international collaboration among student and young housing cooperators and promoting their models. By doing this we make CHI relevant to young housing cooperators and set the foundations for the future international housing cooperative movement.
Dr. Nathanea Elte, ABZ, Switzerland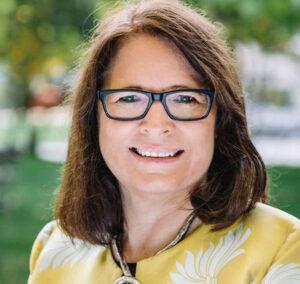 Dr Elte is President of Allgemeine Baugenossenschaft Zürich (ABZ), Vice-President of Logis Suisse AG and Board Member of wohnbaugenossenschaften schweiz (wbg schweiz), the association of housing cooperatives in Switzerland.
Nathanea sees an increasing role for CHI in enabling and helping its members to continually grow the number of cooperative homes. Cooperative housing organizations all over the world fulfill a very important mission in providing more affordable housing and allowing participation and self-managed living. 
Besides the social and economic benefits of cooperative housing, environmentally sustainable housing can make a crucial contribution. CHI can take a leading role in motivating, supporting and enabling its members through solidarity in terms of knowledge exchange and political support. As ABZ's former president (Peter Schmid) and then former CEO (Hans Rupp) were both members of the CHI Board of Directors, Nathanea is honored to continue this engagement.
Johan Nyhus, HSB, Sweden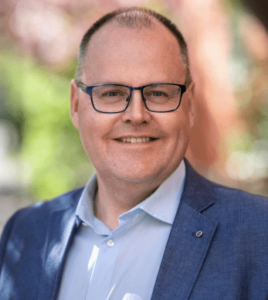 Johan is chairman of HSB in Sweden since May 2021.  HSB is the biggest housing cooperative organization in Sweden, celebrating 100 years in 2023. With more than 670 000 members and over 4000 housing cooperatives, our mission is to create good accommodation in cooperation with our members. Cooperative housing represents about 24 % of the Swedish housing market and is known for good quality as well as often being a price-worthy tenure. The cooperative movement in Sweden is an important part of the Swedish economy and has contributed to a better society and life for many people for over a hundred years.
During his professional life, Johan has mostly worked with issues concerning society and democracy, as deputy mayor in Gothenburg and in different organizations. He finds it very rewarding to work together with others for increased democracy, and for making it easier for people to influence their daily life. To exchange best practices, support, and discuss cooperative housing issues in our respective countries is something he finds enriching. He looks forward to working together for cooperative housing all around the world. 
Hans Olav Syversen, NBBL/OBOS, Norway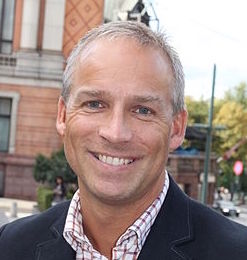 Hans is  Senior Adviser, corporate management, OBOS (a member of NBBL) and on the board of the Norwegian-German Willy Brandt foundation and Boligpolitik.se (Online paper about housing-policies).
Hans was elected to the Norwegian Parliament from Oslo from 2005 to 2017 and served as State Secretary from 2003-2005 in the Ministry of Family and Consumer Affairs. Prior to this Hans was a City councillor in the City of Oslo from 2000 to 2003.