CLH Training – Governance in Community-Led Housing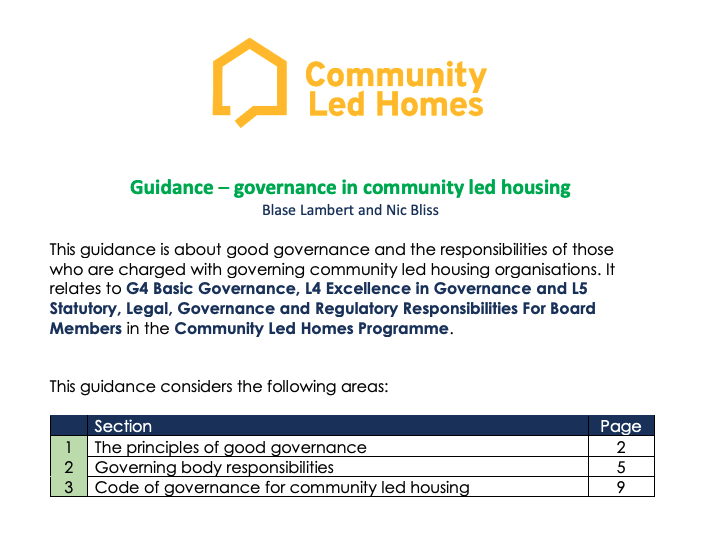 This guidance is about good governance and the responsibilities of those who are charged with governing community-led housing organisations. It relates to G4 Basic Governance, L4 Excellence in Governance, and L5 Statutory, Legal, Governance, and Regulatory Responsibilities For Board Members in the Community-Led Homes Programme.
Click here to read the full report.