view all news
This Week in the News – June 7th, 2021
Here are the top stories for the week of June 7th, 2021.
Leveraging Cooperative Housing Assets for Future Generations (Webinar)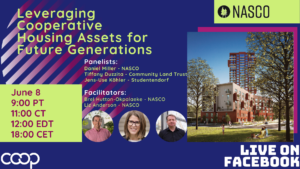 Cooperatives have a unique ability to leverage their assets for the benefit of current and future members and their communities. Gathered here today we have a variety of cooperative models that manage assets for the goal of increasing access to cooperative housing. Our goal today is to share examples of how co-op asset management is a tool to affect the social change that is built into a co-op's mission statement. Link to watch > https://fb.watch/61OqIdM4y8/
Principles and Values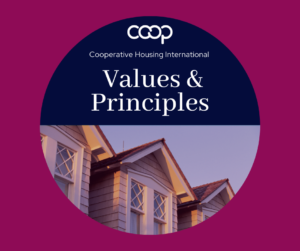 The International Cooperative Alliance (ICA) adopted the updated Statement on Cooperative Identity in 1995, which includes the concept of cooperative values and the seven cooperative principles outlined below. You may also review the Cooperative Principles and Values Guidance Notes, which provide comprehensive guidance and recommendations on how to apply the Principles to cooperative enterprises
We finally added a new page to our website about cooperative Principles and Values! Next, we plan to share stories on how housing co-ops are applying the cooperative Principles and Values in their communities. Click here to view the page.
Co-op Youth Exchange Program
We are putting together a Youth Exchange Program where youth from housing co-ops all over the world can connect with one another virtually. We are currently collaborating with youth from Calgary, Canada and we just need some youth (11 to 17 years old) from other countries to take part in our virtual pen pal project!
Email briannebeehler@yahoo.ca OR jlapalme@chi.coop if your housing co-op is interested.