view all news
This Week in the News – August 9th, 2021
Here are the top stories for the week of August 9th, 2021.
First World Habitat Award winner honoured in Turkey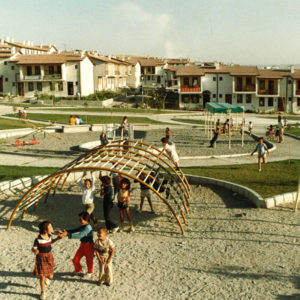 Murat Karayalçın, the former Deputy Prime Minister of Turkey and prominent housing activist, was instrumental in the establishment of Kent Koop (The Union of Batikent Housing Co-operatives) in 1979, serving as Chairman for ten years until 1991. As a non-profit organisation founded by 13 housing co-operatives, Kent Koop was successful in achieving allocation of land for housing development and motivating worker-unions to establish savings co-operatives – at a time when there was no access to personal loans or mortgages, and a negligible building industry and building materials supply chain. Click here to read more.
First International CLT Festival – Common Ground for the Future We Want – SAVE THE DATE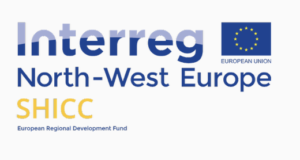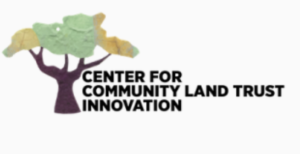 SHICC project partners and the Center for CLT Innovation are organising the first International CLT Festival to take place in September 2021. It will consist of online events on the growth of the CLT movement, community empowerment, financing CLTs, racial equity, urban agriculture, as well as film screenings, peer-to-peer exchanges, local events and a very special World CLT Day to celebrate the CLT movement worldwide.
Registrations will open in early September.
In the meantime, please save the dates for the online events below!
More exciting events to come later!
Combining CLTs and Cooperative Forms of Tenure
13 September (TBC) – 17:00-18:30 CEST
Live translation English/French/Spanish
In North America and much of Europe, private ownership is the dominant model. This event will rather focus on collective ownership models for land and housing, including housing cooperatives (zero-equity and limited-equity) and inclusive cohousing, that are being creatively combined with CLTs in the USA, the UK, and Europe.
Impactful Development and Community Empowerment
Tuesday 14 September – 17:00-18:30 CEST
Live translation English/French/Spanish
How do CLTs strike a balance between community empowerment and "going to scale"? Is impact measured solely by the number of housing units produced? Should production of units take priority over community organizing and community-based planning processes? Are CLTs relevant only if they are able to produce housing units at significant scale? This discussion will draw upon the recent publication by Terra Nostra Press, Impactful Development and Community Development.
Peer-to-Peer Exchange Session – Advanced
Thursday 23 September – 15:00-16:30 CEST
Live translation English/French
This session aims to discuss issues that established CLTs are facing. While targeted to more experienced CLTs, other groups are also welcome to hear more about the type of issues CLTs face.
Peer-to-Peer Exchange Session – Beginners
Thursday 23 September – 17:00-18:30 CEST
Live translation English/French
This session aims to support budding CLT groups in their journey towards the creation of their CLT. It will be an opportunity to share knowledge with peer groups as well as more experienced CLTs.
European CLT Conference
Friday 24 September – 10:00-13:00 CEST
Live translation English/French
This online conference showcases the spread of the CLT movement in Europe through focussing on developments in England, France, Belgium, the Netherlands, Germany, Scotland and Ireland. Speakers will give a perspective on what went well and what the obstacles to the spread of the model were. We will conclude by delineating the next steps for the European CLT movement.
Building the Beloved Community
Monday 27 September – 17:00-18:30 CEST
Live translation English/French/Spanish
This panel discussion will focus on moving toward greater racial and ethnic equity in the international CLT movement, highlighting the efforts of CLTs to make themselves more inclusive and exploring inspiring examples of CLTs working to create and support beloved communities around the world.
Visit the SHICC Website <Here>
Visit the Center Website <Here>
NASCO Institute 2021 | November 12th- 14th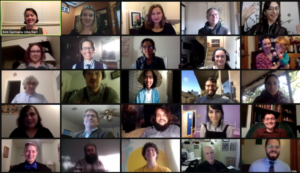 NASCO Institute, November 12-14th, 2021, is their flagship annual conference, perfect for cooperators of all skill levels. Since 1977, NASCO's Cooperative Education & Training Institute has been widely recognized as one of the most important training and networking opportunities available to members, directors, staff, and managers of group-equity cooperatives. The annual NASCO Institute is always a one-of-a-kind opportunity to network with hundreds of cooperative leaders and employers, to caucus about pressing issues, and to work on building an inclusive and accessible cooperative movement.
Click here to read more.