Confederation of Co-operative Housing (UK) Annual Conference 2023 – People and Practice: doing it together
Chesford Grange, Kenilworth, UK
October 13, 2023 - October 15, 2023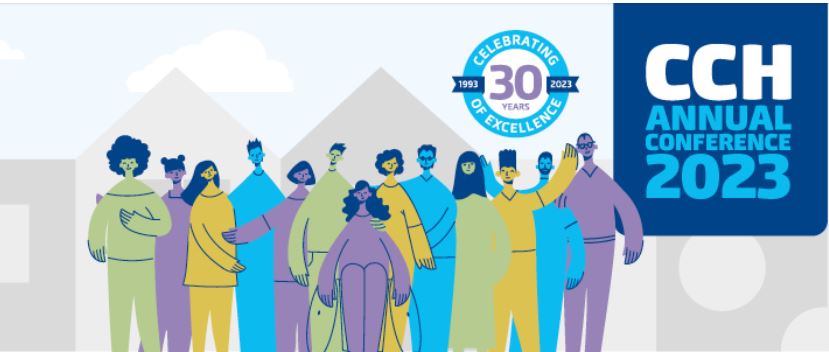 The theme of CCH's conference this year is People and Practice: doing it together. CCH is also celebrating its 30th Anniversary and what has been achieved over those 30 years, from its grass roots, to where it is today.
Agenda:
Friday
What CCH intends to achieve in the future
Influencing party manifestos for the next general election
The history of CCH
Saturday
The Brilliance of Co-ops: The brilliance and inspiration that some of our members co-ops have achieved, from forming co-ops, to co-ops that have just moved in, and those that are maintaining aging co-op properties.
The People of Co-ops: The inspirational people that have made the housing co-operative sector what it is today, and will continue to do so in the future.
The Practice of Co-ops: How things are changing in the regulatory world, from the Tenant Satisfaction Measures (TSMs) to consumer standards. Everything your co-op needs to be aware of, including the new Social Housing Regulation Act.
The conference will include:
a range of exciting speakers
practical workshops – from TSM surveys, Damp and Mould, Antisocial Behaviour, Complaints and lots more!
three fringe sessions – Retrofitting, How to make your cash work harder, and Andrew Bibby talking about the history of co-ops in the 20th century
bookable one-to-one advice sessions – with a CCH expert
CCH Awards 2023 ceremony and 30th Anniversary Dinner
CCH pub quiz with Paula and Jay
networking opportunities with many other tenants and members of housing co-ops – always the best part of CCH conferences.
Helen Russell – CCH Founder Member, CHIBAH
Jonathan Walters, Regulator of Social Housing
Sarah Patrice, Anthony Collins Solicitors
Sarah Davis, Chartered Institute of Housing
Chapeltown Co-housing
Stirchley Co-operative Development
Belgrave Neighbourhood Housing Co-op [CCH award winner]
Islington Housing Co-op [CCH award winner]
Imani Housing Co-op
Minster Housing Co-op
Nettleton Housing Co-op/CASH
People Powered Homes
More information and registrations are available here.