CHI Plenary and Panel Discussion on Enhancing Government Relations Strategies and Influencing Public Policy 2-5pm
Cancun, Level 10, Sunway Resort Hotel and Spa, Kuala Lumpur, Malaysia
November 14, 2017 - November 14, 2017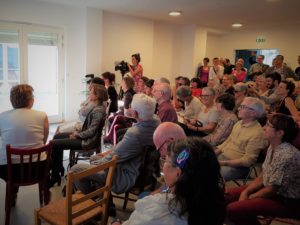 The Plenary runs from 2-3pm and will include the election of the President and five at-large positions on the Co-operative Housing International Board.
Panel Session – 3-5pm
In the co-operative housing sector, government relations and public policy are important components of the work needed to effectively advance our issues.
In conjunction with the International Co-operative Alliance's Global Conference and General Assembly, please join CHI for an international roundtable discussion on critical strategies and approaches used in Australia, Canada, U.S.A. , Poland, Germany and Chile, among others.
Speakers include:
Brad Hosking – Corporate Director, Common Equity Housing Limited (CEHL), Australia
Guido Schwartzendahl – Managing Director, Bauverein Halle & Leuna, Germany
Jerzy Jankowski – President, General Assembly of the National Co-operative Council, Poland
Linda Brockway – Treasurer, National Association of Housing Co-operatives and Economic Consultants for Housing Opportunities, USA
Mauricio de le Barra – General Manager, CONAVICOOP, Chile
Nicholas Gazzard – Executive Director, Co-operative Housing Federation of Canada
If you wish to attend the CHI Plenary, please RSVP to cseguin@chfcanada.coop.
Click here to download the flyer.