CHI General Assembly & Board Meeting
Online
October 05, 2023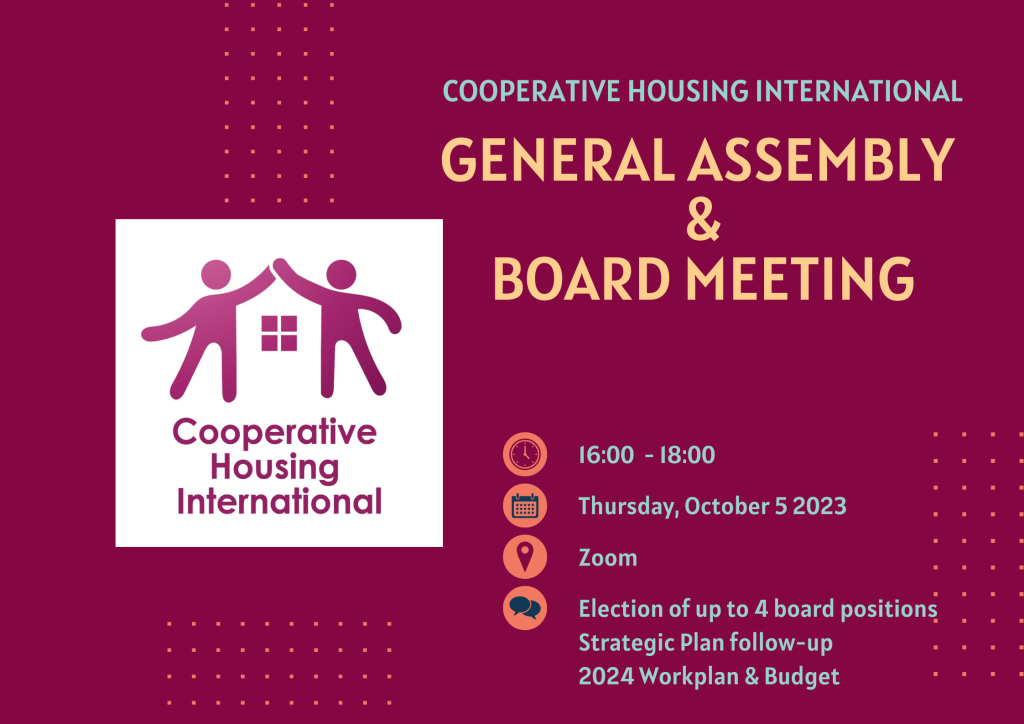 General Assembly: Election of up to four board positions, presentation of financial statements, reports, 2024 budget and work plan.
Board Meeting: Strategic planning – next steps, 2024 work plan and budget, financial reporting, 2024 meetings and more.
Interested candidates can submit a short bio and photo via email to jlapalme@chi.coop no later than September 22, 2023. Candidates must be members of CHI in good standing.
Please RSVP by replying via email to jlapalme@chi.coop