16th ICA-Asia Pacific Regional Assembly
Manila, Philippines
November 06, 2023 - November 10, 2023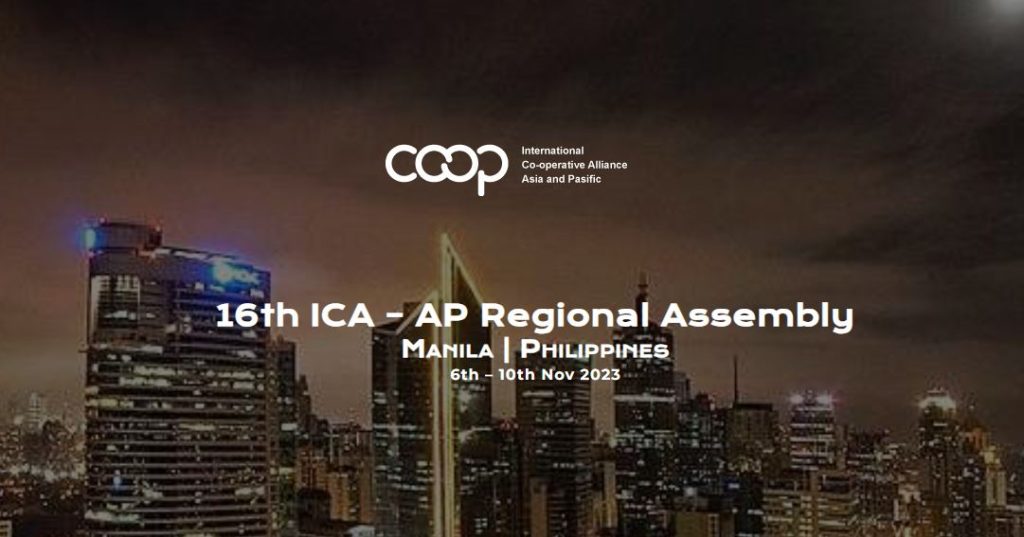 ICA-AP will hold its 16th Regional Assembly in Manila, Philippines from 6 to 10 November 2023. The Regional Assembly is being hosted by the Philippines Cooperative Affiliates (PCA) on behalf of the Philippines Cooperative Movement, marking their return as hosts since the last assembly held in 2003 in Cebu.
The Regional Assembly encompasses the Asia-Pacific Cooperative Forum, Regional Board Meeting, various events organized by the regional sectoral and thematic committees, and the statutory meeting of the Regional Assembly. The theme for the 16th Regional Assembly, 11th Cooperative Forum and related events is, "Cooperatives: Our Common Agenda." ICA-AP will deliberate upon key opportunities and challenges to build a common agenda for cooperatives and chalk out concrete and achievable action points.
The registrations for the Regional Assembly are open until 30 September 2023 on the official website only which also provides all program and logistics information at http://regionalassembly.coop.