Civic Forum on Housing and Habitat Zambia (CFHHZ)
Housing inequalities have continued to rise both in urban and rural areas of Zambia. According to the 2020 National Housing Policy, it is estimated that there will be a total of 3.3 million housing units' deficit by the year 2030 if the country does not change its practices. Zambia is predominantly rural and with a housing need of nearly sixty percent (60%) in rural areas and forty percent (40%) in urban areas. CFHHZ has been promoting the right to adequate housing and the concept of housing cooperatives among its members. Between 2014 and 2018, CFHHZ mobilised twenty housing Cooperatives around the country and trained nearly 600 members on fundamentals of housing cooperatives that upholds the principals of democracy, unity and cooperation among its members. Members work in close partnership and conduct all their activities regarding accessing land, housing finance and access to services as a united entity. The mobilised housing cooperatives all have one desire in common. That is to raise sufficient financial resources and commence housing construction.
CFHHZ has continually engaged various stakeholders from financial institutions to consider providing affordable housing finance to its members. The exercise has not yielded much. However, thanks to the Ministry of Housing and Infrastructure Development (MHID) that has committed funds to support demo housing units in selected districts where CFHHZ has a presence.
MHID donated two building machines to Chadiza Housing Cooperative in support o promoting alternative building methods. The government will support the construction of one house with the desire to increase the momentum of desiring to build more from the members. The national Treasury approved the budget ZM 213,084.00 to build the first demo house. This has led to members engaging a various income generating activities to raise funds to build their housing units
Chadiza housing Cooperative are involved in village banking with savings now at ZMW 220,000. They are also involved in providing mobile money services, farm produce business. This has enabled them to maintain a stable flow of income. Mr. Tayani Nkhata the Development Manager from Chadiza Housing Cooperative says, 'I am glad to be part of the Housing Cooperative. The Support from CFHHZ and linking us to MHID is impacting positively on us as a community. This gesture has increased the momentum among members to save more. I am certain that all the 30 members will have their housing units built within the shortest possible time if we increase our savings."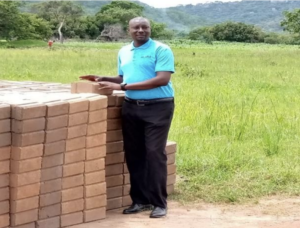 Figure 1: Mr Tayani Nkhata – Business Development
Officer checking on the blocks at the housing building
site.