Zambia National Housing Policy Paving the Way for Cooperatives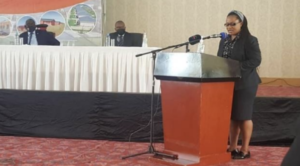 Zambia developed a comprehensive housing policy in 1996 which won a scroll of owner at the UN-Habitat Governing Council. However, the policy lacked an implementation strategy leading to a dismal realisation of policy objectives. The absence of a clear policy framework has negatively impacted the delivery of housing. Since 2013, CFHHZ has been lobbying government to develop a responsive policy framework thataddresses housing and human settlements challenges systematically. CFHHZ was among key stakeholders that made submissions to improve the delivery of housing to all income earners.
The Zambian Government commenced review of the 1996 national housing policy and CFHHZ played a key role in ensuring all its grassroots members added their voice to the development process of the policy. The policy was accompanied by an implementation strategy which would allow players in the housing sector to monitor efforts and interventions towards housing delivery and make necessary reviews to ensure the policy objectives are attained.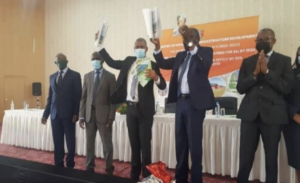 The Zambian Government launched the 2020 national Housing Policy which contends most of the submissions of CFHHZ and its members. The policy further recognises housing cooperatives and community led housing initiatives as an avenue to deliver affordable and adequate housing. The policy among its objectives commits strategically to diversifying the funding pool for housing development.
The Minister of Housing and Infrastructure Development Hon. Vincent Mwale echoed CFHHZ sentiments of committing more resources towards housing development with the same energy that the Government has devoted towards roads and bridges around the country and reaffirmed commitment towards cooperation with Non-governmental organisations such as CFHHZ to deliver affordable housing for all.