view all news
Our latest podcast is out!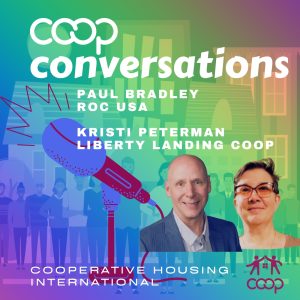 In this episode, we interview Paul Bradley, former CEO of ROC USA, and Kristi Peterman, a resident and board member of Liberty Landing Cooperative. ROC USA is a non-profit social venture that aims to facilitate resident ownership of manufactured home parks on a larger scale. Liberty Landing is a resident-owned manufactured home park located in Liberty, Missouri – a suburb of Kansas City.
During the episode, Paul and Kristi discuss the process of residents uniting to purchase the land on which their homes are situated, thereby protecting affordability for future generations.
Listen here on Spotify or wherever you listen to your podcasts.