view all news
£1.2 Million UK Funding will Boost Energy Efficiency in Cooperative Housing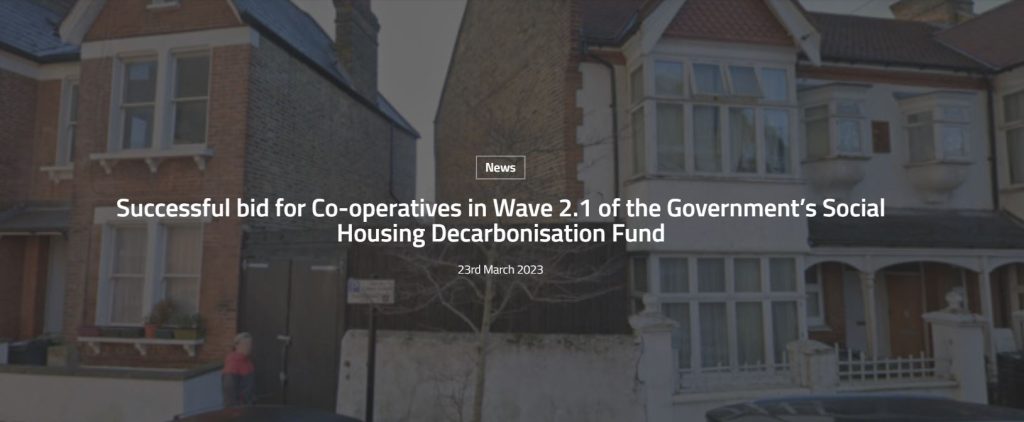 Congratulations to the Confederation of Co-operative Housing (CCH) in the UK for its successful Consortium bid to the Department of Energy Security and Net Zero's Social Housing Decarbonisation Fund (SHDF). Led by the Lambeth Self-Help Housing Association, the £1.2 million fund aims to boost energy efficiency in the social and cooperative housing stock across the country.
The funding will be used in two ways:
in partnership with cooperative residents, CCH will develop a net zero route map for each Consortium member centred around a 25-year plan for stock upgrade;
deliver a series of fabric-first upgrades and appropriate space heating demand reduction.
The full range of measures proposed are:
fabric improvements including loft and roof insulation;
internal and external wall insulation;
floor insulation and window upgrades;
optimized heating and ventilation measures.
The seven Consortium members will carry out the retrofit of a varied set of hard-to-treat older stock properties.  The aim is to use appropriate natural insulation measures in traditional archetypes. Working with a range of partners, including contractors and energy consultants, CCH will provide training and upskilling opportunities to increase workforce capacity and nurture the supply chain to deliver the work.
CCH Chief Executive Officer and CHI Treasurer, Blase Lambert, said: "I am delighted that the Consortium of our member cooperatives has been successful in securing an allocation from the SHDF. The team has worked tirelessly in supporting these and other members since we launched our Retrofit support service last year and I look forward to this initial program providing a blueprint for members across the country."
You can read the full press release here.