About
Co-operative Housing International is one of the eight sectoral organisations of the International Co-operative Alliance. It was established to promote the development of co-operative housing in all countries, and in particular developing countries, as an economic and social contribution to the problem of providing shelter.
Mission & Objectives
Vision
Through our efforts, co-operative and mutual self-help housing will win recognition and respect throughout the world for its unlimited potential and practical achievement in providing secure, affordable shelter controlled by those who call it home.
Mission
Co-operative Housing International (CHI) unites, represents, promotes and leads the international movement for co‑operative and mutual self-help housing.
Mandate
Co-operative Housing International unites co-operative housing organisations around the globe by seeking members throughout the world and helping them work and communicate together.
We represent the co-operative housing movement by helping our members win the legal and financial supports they need for success. We speak out about the movement's success in creating socially, economically and environmentally sustainable housing.
We promote, encourage and help in the establishment of housing co-operatives in transitional economies and in developing and developed countries. We strengthen and encourage good governance principles and foster an inclusive co-operative culture. And we join with the broader co-operative movement to promote co-operatives as the people-centered form of business enterprise.
We serve our members by providing a forum where they can pool their experience. We hold education and training events for the sharing of best practices in co-operative housing. And we encourage partnership initiatives among our members and with other co-operatives to access financial capital so they can invest in the sustainable development, regeneration and expansion of their housing co-operatives.
For more information about CHI click here to see Nicholas Gazzard's presentation to the National Association of Housing Co-operative's 2014 annual conference.
Current Commitments
Click here to download a copy of our 2017 Activity and Governance Plans, Blueprint Mapping and Budgets
In the pursuit of our vision and mission we will:
monitor our movement's achievements in providing secure, affordable housing in different regions of the world;
begin building a database of information on mutual self-help and co‑operative housing models and systems throughout the world;
develop a strategy for disseminating information about our movement and facilitating dialogue within it;
take steps to make membership in Co-operative Housing International accessible and attractive;
identify best practices in our members' international development programmes and promote their wider adoption;
seek opportunities for joint international development programming;
organize one or more thematic seminars or conferences for members each year;
seek appropriate support for co‑operative housing development from the European Union;
help our members in the new states of the European Union and countries in transition in Europe to secure appropriate co-operative legislation;
co-operate with other regional and international bodies whose mandate is to promote sustainable human settlements;
support the wider work of the ICA, collaborating as opportunities arise with the other sectoral organisations and the gender and development committees;
test our members' satisfaction regularly and change our working methods as needed to earn our members' continuing loyalty;
ask our members to meet their financial commitments to Co-operative Housing International.
The Blueprint for a Co-operative Decade: A Co-operative Housing Perspective
To support t
he International Co-operative Alliance Blueprint launched in 2012, Co-operative Housing International has produced an interpretation for the international co-operative housing movement.
Unlike other forms of consumer co-operative (of which housing co-operatives are a particular form), housing co-op members patronise their co-ops on a continuing, daily basis. The opportunities for member engagement in the democratic and community life of the co-op are therefore much more readily available as fully as possible without over-taxing the members' time and attention.
In terms of sustainability, housing co-operatives seek to achieve economic, social and environmental sustainability. Housing co-ops must always take the long view in financial planning and revenue generation.
They also have the great advantage of also being communities of place. In doing so, housing co-ops contribute to the stock of social capital locally, and in the aggregate, regionally and nationally. Figures also show that housing co-ops want to contribute to a healthy environment. As housing businesses, co-ops have great potential to achieve that objective.
When it comes to identity, housing co-ops have two advantages – it is easy for them to draw members together at voluntary events and explain the co-op vision. Co-ops have a "storefront" presence in their neighbourhoods. They are visible reminders of the existence of co-operatives in housing.
Housing co-ops need enabling legislation for their establishment and corporate good standing, for adequate governance structures, and for the establishment of the rights and responsibilities of members.
As to capital, housing co-operatives have a distinct advantage in this environment. Because, in seeking sources of investing, they are in the process of becoming or already are owners of real-estate assets, they can make use of a tool common to homeownership everywhere – mortgage financing and refinancing.
The Blueprint is available in English, French, Spanish and German, click here.
Constitution
The Co-operative Housing International Rules state how the different Co-operative Housing International constituent bodies interact, the powers they have and the rules that exist to govern them. They were amended at the 2015 Plenary meeting in Antalya.
The Board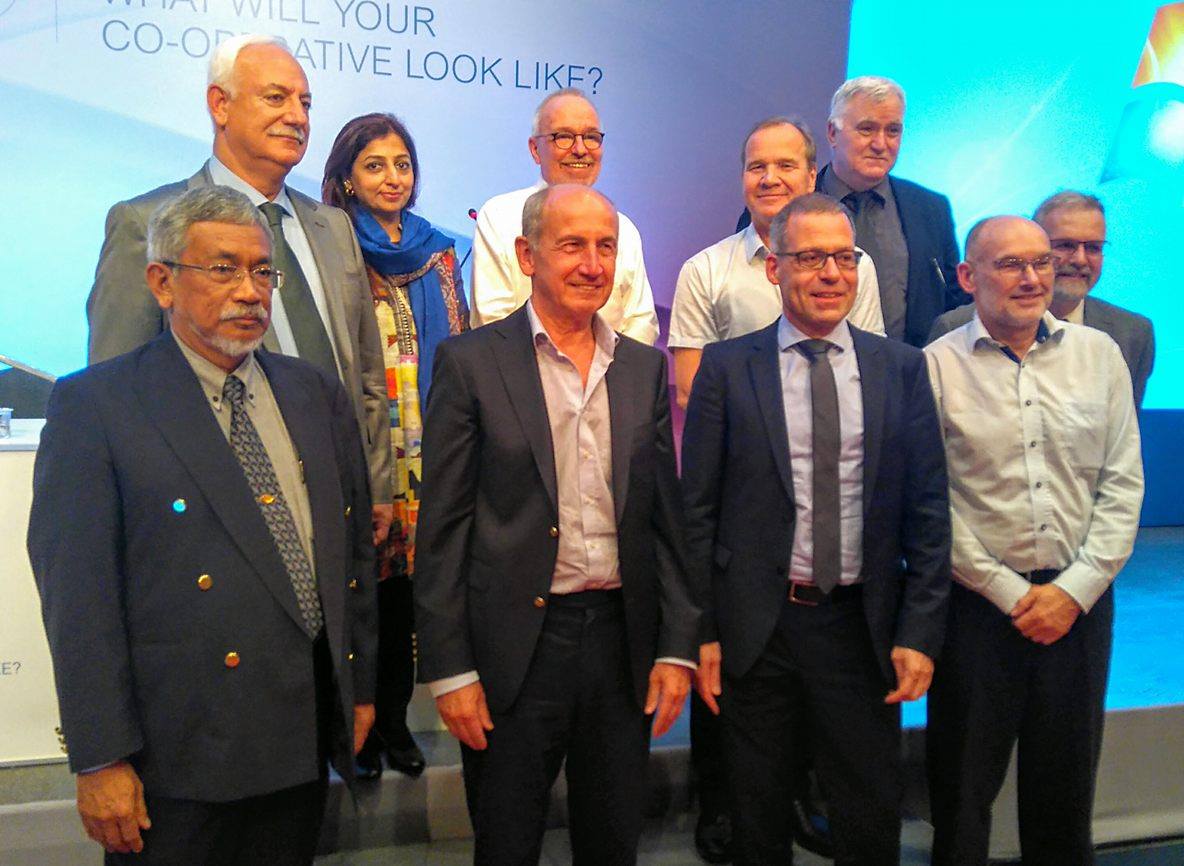 For the past few years, the Board of Directors of CHI has undertaken several initiatives to raise the co-operative housing sector's profile. It does this by promoting the successes of co-op housing and by facilitating networking opportunities among housing co-operative leaders at one or two symposiums per year. These initiatives are excellent opportunities for our members, housing co-op experts and developers to share best practices and discuss key issues.
Co-operative Housing International held it's plenary in Antalya, Turkey in November 2015. Eight positions were available including vice-president, treasurer and six at large positions. Four of the elected board members are returning directors which means the other four are new to CHI. This feature all board members with a special focus on the new directors starting from east to west.
The current Board members are:
Nicholas Gazzard, Co-operative Housing Federation of Canada, President of Co-operative Housing International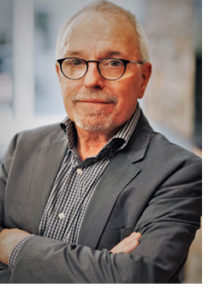 Nicholas has been president of CHI since 2015 and prior to that served as a director since 2005. Nicholas wrote the housing interpretation of ICA's blueprint for co-operatives in 2015, the first co-operative sector to do so. This document is an important reminder of housing co-ops' goals in bringing the co-operative way of doing business to a new level. He also developed the good governance test so that directors could apply it to all co-ops around the world.
Nicholas Gazzard has been Executive Director of the Co-operative Housing Federation of Canada since 2005. His previous experience includes six years as CHF Canada's Director, Sector Development in Ottawa and 10 years as Executive Director of COHO, a management services group for housing co-ops in British Columbia.
He has more than 30 years' experience in co-op housing, including close to 20 years as a housing co-op member. He served five years on the board of a co-operative lending institution and served on the CHF Canada Board. Nicholas is a registered federal lobbyist and has twice been named among the 100 top lobbyists in Canada.  Nicholas has a degree in economics from the University of Birmingham.
For the past few years, the Board of Directors of CHI has undertaken several initiatives to raise the co-operative housing sector's profile. It does this by promoting the successes of co-op housing and by facilitating networking opportunities among housing co-operative leaders at one or two symposiums per year. These are excellent opportunities for our members, housing co-op experts and developers to share best practices and discuss key issues.
Guido Schwarzendahl, GdW, Germany, Vice-President of Co-operative Housing International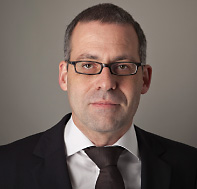 Guido was born in Munich and now lives in Halle, near Liepzig. Achieving a Master's Degree in Geography, Political Science and Sociology at the University of Erlangen Nuremberg, his comprehensive studies, which included urban development, social housing, international politics and development theories, enabled him to centre his masters' thesis on the contentment of tenants in a large pre-fabricated housing area in the former German Democratic Republic (GDR) in Halle.
His primary interest, focus and drive has always been social housing and specifically co-operative housing. In 1994 Guido obtained a post in Bauverein Halle & Leuna housing co-operative in Halle and has been managing director since 2001. Bauverein has nearly 8,000 flats and more than 17,000 occupants.
In this housing co-operative Guido had to face the immense challenge to provide and at the same time reduce housing implementation due to a shrinking population in Halle (300,000 to 230,000 within 10 years). A very successful merger with another co-operative enabled them to do this. In fact, they are now one of the biggest housing co-operatives in Germany. Following the success of this merger Guido was invited to be a member on the evaluation committee for adjusting the local housing markets of the federal building ministry of Germany in 2007 and 2008 and again in 2014 up to 2016.
Guido has been on the board of CHI since 2013 and was just elected vice-president.
Other co-op housing experience:
Housing Europe (former CECODHAS), GdW Company Representative for Urban Development (since 2014)
Member of  the federal committee of Housing co-operatives at the  GdW (since 2010)
Member of the supervisory board of the Association of Housing Co-operatives in Saxony-Anhalt (since 2008)
Anders Lago, HSB Riksforbund, Sweden, Treasurer of Co-operative Housing International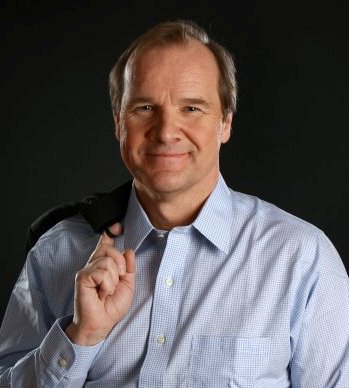 Since his early youth, Anders has been committed to and driving political issues and community development. He is constantly participating in the public debate going on in newspapers, radio, television and social media. For Anders, the co-operative movement means democracy, commitment and development. The co-operative values and principles give us a tool and open up enormous opportunities to empower and develop communities.
Anders is Executive Chairman of HSB, Sweden's largest co-operative housing organisation with more than half a million members. He engages in making more young people take part and develop new co-operatives. He is also a member of the board of We Effect, a Swedish Co-operative Centre doing work in 25 countries. He also belongs to the Board of Folksam, a Swedish mutual insurance company.
Before HSB, Anders was mayor of the municipality of Södertälje for 12 years where he was committed to issues linked to human rights, refugees, entrepreneurship and creating work opportunities.
Anders is serving his second term as treasurer of CHI.
Watch a video of Anders Lago discussing the importance of investing in housing, education and integration for refugees in Sweden.
Errum Sharif Bhaiji – Karachi Cooperative Housing Societies Union, Pakistan

Errum started working for co-operatives in Pakistan in 2004 when there were few women involved in co-ops. Before that, Errum worked in commercial banking where she worked for 14 years as a Credit Manager.
The dire need for co-operative development in Pakistan influenced her to switch careers and start working with her husband under the banner of Karachi Co-operative Housing Societies Union Limited. She has since developed a women's co-operative wing and is currently working on expanding a co-operative school and is also starting a co-operative college. Errum has been working hard to empower women which is an important aspect of any country's economic development. Errum has a Masters in Marketing and Finance from University of Preston Pakistan.
Peter Schmid – ABZ, Switzerland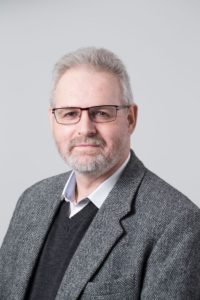 Since 1995 Peter has been president of the Allgemeine Baugenossenschaft Zurich (ABZ), the biggest housing-co-operative in Switzerland. He is president of the Baugenossenschaft Mehr als Wohnen, an innovation and learning platform for social housing in Switzerland. Peter is involved in a number of organisations active in social housing. He is the Swiss representative of VisAndes, a co-operative bank for microcredits in Ecuador. President of the Swiss association Förderverein cooperative NESTown which supports co-operative communities in nations of the third world with an actual project in Ethiopia.
Peter works as a consultant for non-profit organisations and co-operatives specialised in leadership, strategy, organisation and financing. He has an executive MBA in non-profit organisation management and has studied in education, psychology and economics.
Mehmet Aksoy, TURKKENT, Turkey

Mehmet's career began as General Director of Construction Materials of the Ministry of Public Works and Settlement in 1974. He became Deputy Director of the Constabulary of Ankara Metropolitan Municipality in 1979.
In 1986, he was employed as Director of Administrative and Financial Affairs at Batıkent Housing Construction Co-operative Union. He has served as member of Council of Ankara Metropolitan and Çankaya District Municipalities between 1989 and 1994. He founded the Union of Eryaman Güzelkent Housing Construction Co-operative in 1991 and has been President since its foundation. He has been a member of TÜRKKENT, since 1992 and President since 2003. He is also a Board Member of National Co-operative Union of Turkey and Co-operative Housing International. He graduated from French Language Department of Ankara Gazi Education Institute in 1978.
Herbert Ludl, GBV, Austria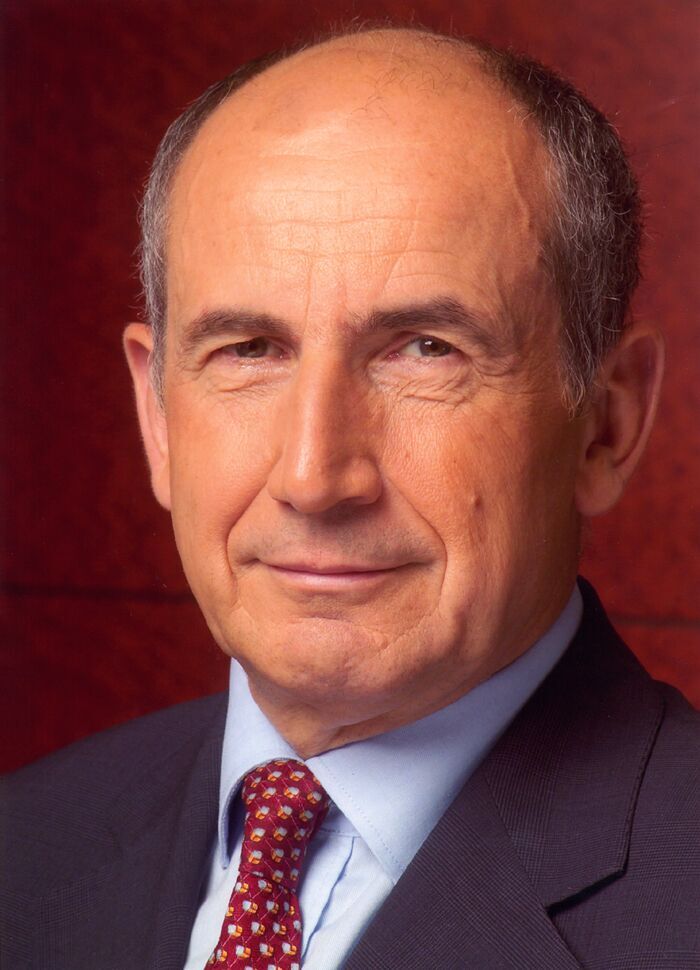 Herbert has been a member of CHI since 1985 and is a member of the Executive Board of the Austrian Federation which represents 99 housing co-operatives with 491,575 members. Herbert is also chairperson of a housing co-op in Vienna for more than 30 years. As chairperson of SOZIALBAU in Vienna, the largest limited-profit company in Austria, Herbert is strongly involved in policy and in co-op housing production.
Herbert holds a Doctorate in Jurisprudence from the University of Vienna and teaches at the Vienna University of Economics and Business. Throughout the years, Herbert has written numerous articles and books on housing co-operatives.
Thor Eek, NBBL, Norway
Thor Eek is the CEO of NBBL, the federation of housing co-operatives in Norway. NBBL consists of 44 co-operative housing associations throughout all of Norway. The associations have more than 925,000 members, and manage 450,000 dwellings organised in 10,000 housing co-operatives and condominiums.
Thor has been working for the federation for the last 24 years as Legal Adviser, Head of Legal Office, Head of Organizational Affairs and Head of Communication and Housing Policy. He has been CEO for the past five years. Thor has been a board member of Co-operative Housing International since 2011.
Blase Lambert, Confederation of Co-operative Housing, United Kingdom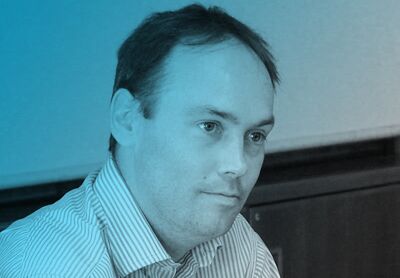 Blase has been a leading player in the co-operative housing sector for the last 18 years and is currently the Chief Officer of the Confederation of Co-operative Housing (CCH) which is the national trade body for housing co-operatives in England and Wales. He has developed the CCH training programme and leads its support and advice service.
He became involved in social housing as a Board member of Brent Community Housing, was the Treasurer of the London Housing Federation (NHF London) for 7 years and is currently a Board member of the Co-operative Housing Finance Society. His areas of expertise are corporate governance, risk management and financial control.
Datuk Mohamed Ali Bin-Hasan, Angkasa, Malaysia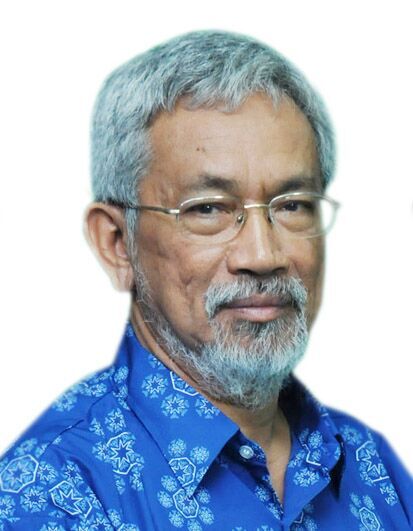 Datuk Hj. Mohamad Ali Bin Hasan, is currently Vice President of ANGKASA, Malaysia's cooperative apex organization and is also chair of the Steering Committee for Property Development and Building Industries at ANGKASA. He was also the Deputy President of TIM (Transparency International Malaysia) from 2006 until 2014. He is currently serving on a number of cooperative and university boards.
At the international level, he previously served as Vice President of ICA Consumer Sub-Committee on University/College Cooperatives for Asia and the Pacific and Vice President ICA Committee on Consumer Cooperative for Asia and the Pacific. In 2014, he was involved in presenting a paper in The Second Convention of The World Association of Business Schools in Islamic Countries, in Madinah, Kingdom of Saudi Arabia.
He started his early education in Malacca, Johore and Selangor and his higher education in University Malaya, University of Ulster (Northern Ireland), University of Lancaster (England) and University of Waikato (New Zealand).
Kieron Brennan, Co-operative Housing Ireland, (formerly NABCO), Ireland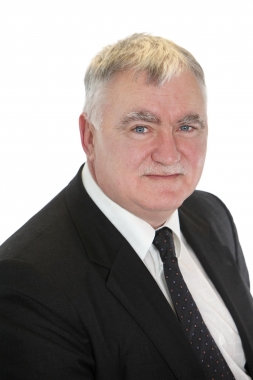 Kieron is CEO of Co-operative Housing Ireland (CHI), the representative body for co-operative housing in Ireland. Prior to this he was CEO of the Irish League of Credit Unions (ILCU), the representative body and service organisation for 500 credit unions with 7,000 volunteers and 4,500 staff in the Republic and Northern Ireland.  This is a large part of the co-operative movement in Ireland.
Kieron is active on many committees and boards in Ireland. He is Chairman of Dublin City Community Co-operative and was elected to the Social Housing Oversight Group chaired by the Minister.  The Group was established to oversee the implementation of the Social Housing Strategy launched by Government in November, 2014.
Kieron is also a member of the National Board of Brothers of Charity Services Ireland Ltd, a charitable provider of services to over 3,500 persons with intellectual disabilities as well as a member of the Board of Trustees of the Camphill Community Trust, a charitable trust which provides for volunteers in residential communities throughout Ireland for people with disabilities.
Kieron previously managed the Dormant Account Funds programme  in Ireland and was CEO of Partas – a community enterprise co-operative in Dublin.  He was a co-founder and director of Inner City Enterprise (ICE) which operates a charitable loan fund and a rent subsidy scheme for unemployed inner city residents wishing to become self-employed or start up a small business.  Kieron holds a B.A., M.A. and M.B.S.