view all news
Ukraine Symposium on Housing Cooperatives as a Model for Creating Affordable and Adequate Housing in Ukraine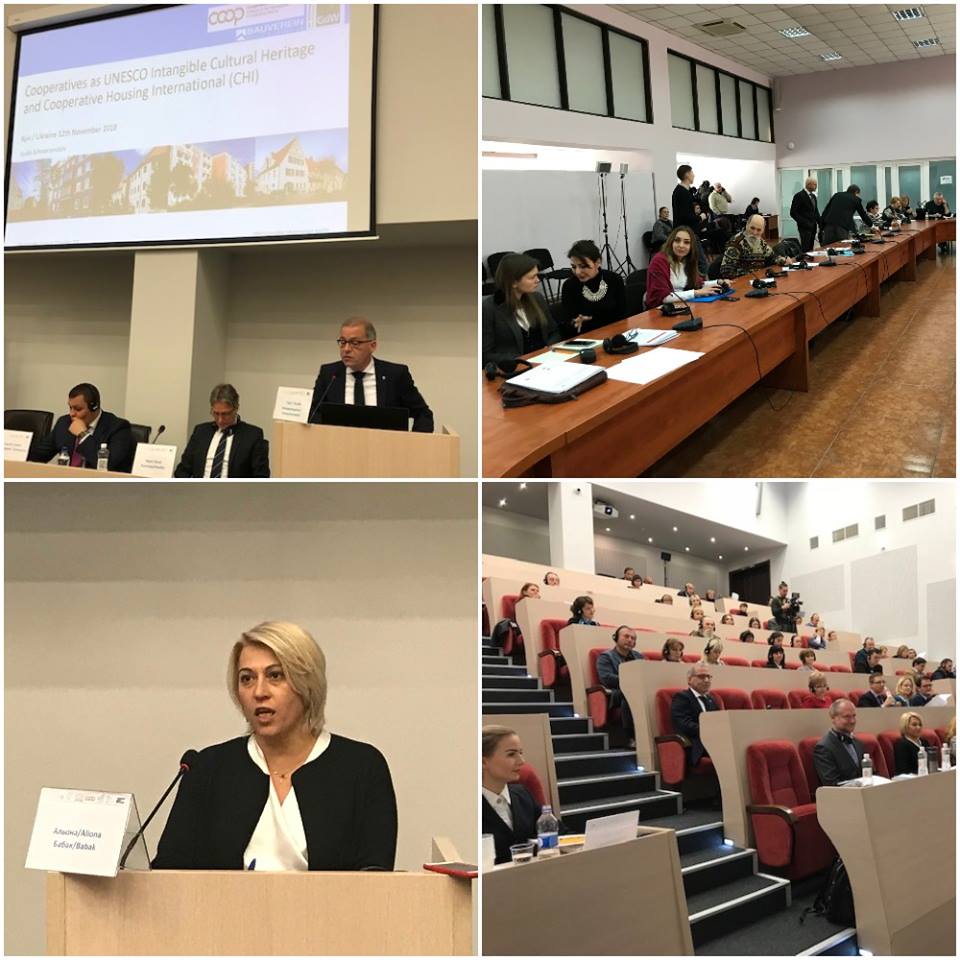 In November, the Housing Initiative for Eastern Europe (IWO), an NGO bringing together private and public partners from Germany and abroad, held a symposium themed "Housing Cooperatives as a Model for Creating Affordable and Adequate Housing in Ukraine." The event's partner and co-organiser State Fund for Support of Youth Housing Construction welcomed over 20 speakers from more than ten countries and international organizations who delivered a roadmap of suggestions for future housing policies. The various presentations can be found here. Just under 100 Ukrainian participants from ten different regions, representing housing cooperatives, housing interest groups / NGO's, associations and municipalities, different ministries and the Ukrainian parliament, took part.
The goal is to usher in the cooperative model in Ukraine as it promises to bring significant improvements in achieving better living conditions for Ukrainian people and bring diversification to the housing market in the country.
The first day was an overview of housing cooperatives from different countries (see press release) as well as the current approach and practice in Ukraine.  On the second day, the future of the housing cooperative model in Ukraine was discussed during a roundtable. The discussion, with around 50 participants, was led by Svitlana Startseva, Head of Housing Policy in the Ministry of Regional Development. Following the roundtable, a Joint Statement was signed and handed to the Ministry of Regional Development, Construction, and Housing and Communal Services of Ukraine and sent to the Prime Minister of Ukraine.
The State Fund for Support of Youth Housing Construction and IWO signed a Memorandum on partnership and cooperation with the aim to continue the work and discourse initiated by the conference. It lays the basis for future activities, events, joint research and the initiation and implementation of projects, which the IWO would be pleased to implement with interested partners.
Meetings with representatives of the Ukrainian government were also held where they promised to review and modernize their cooperative legal framework, and they also spoke positively about our international examples. More information is available here.
Two of the speakers' presentations are available, one from CHI President, Anders Lago from HSB, Sweden and Guido Schwarzendahl, CHI Vice-President from Bauverein Halle, Germany who spoke about Cooperatives as a UNESCO Intangible Cultural Heritage and Cooperatives and Legal Frameworks for Housing Cooperatives in Germany. 
Knut Höller of the Housing Initiative for Eastern Europe also spoke on the subject of Ukrainian Housing Market: housing co-operatives and the challenge of complex energy-efficient refurbishment of typical multi-family apartment buildings in Ukraine.
We hope this joint conference marks the beginning of long-term cooperation and action for promoting cooperative models in Ukraine.