view all news
This Week in the News – September 27th, 2021
Here are the top stories for the week of September 27th, 2021.
Affordable Housing in London (UK)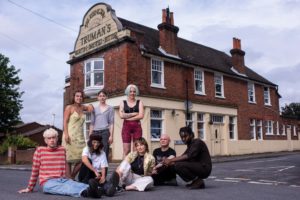 On a drizzly summer afternoon, the former Rising Sun pub is a picture of urban domestic contentment. Coffee is being made and mugs handed around, a fluffy cat snoozes on the rug, and a group of friends is settled down on a huge, scruffy corduroy sofa.
They look like exactly what they are: a group of arty mainly twenty-somethings who are in London to forge a career in music, art, or design.
But they are also a great example of how young Londoners, sick of the high costs and low standards of renting in the capital, can take matters into their own hands. Click here to read their story.
Squamish Nation Entering 'New Era' of Affordable Housing (Canada)
The Squamish Nation has approved a plan to build three affordable housing complexes on reserve land on the North Shore. The sites will offer a total of more than 400 homes, providing exclusive accommodation for hundreds of Squamish members.
"We're entering a new era of building affordable housing for Squamish people," said Khelsilem, a spokesperson and councilor for the Squamish Nation council who uses a single name. He said he felt "elated and very grateful" for his community's overwhelming support for the project.
"I think people are excited and looking forward to us breaking ground on the first project, and then working towards construction on the others," he said.
The project, which includes building 280 units near North Vancouver's Phibbs bus exchange, was approved in a land designation referendum vote on July 28. Approximately 550 members cast their ballot, with more than 80 percent of them voting in favour of each site. Click here to learn more.
Inside Fredericton's Pine Valley Co-operative Housing (Canada)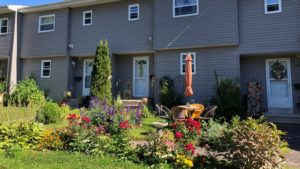 In the heart of an established neighbourhood in southeast Fredericton, nestled between mature trees, single-family homes, and large apartment buildings is a quiet, little housing development, where the going rate for three-bedroom townhouses is $680 a month.
Members of the Pine Valley Housing Co-operative and housing advocates say more places like this could help address a shortage of affordable homes across the province. The average rent for a two-bedroom unit in New Brunswick was $892 last year.
More than a third of New Brunswickers are spending more than 30 percent of their income on housing, said Aditya Rao, one of the organizers of the New Brunswick Coalition for Tenants' Rights. That's considered "unaffordable." Click here to learn more.