view all news
This Week in the News – September 13th, 2021
Here are the top stories for the week of September 13th, 2021.
CO-OPS, COHOUSING & CO.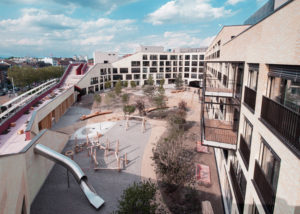 Living in a single-family unit, either in a house or apartment building has become the living standard, but it isn't the only possibility. Many houses are equipped with appliances and rooms that are used rarely or on a weekly basis, which suggests that there may be a more functional system out there. On the other hand, many houses in urban settings are cramped and unhealthy due to the rising cost of living in cities and urban migration. This inequity is only growing with urban migration patterns and gentrification.
This great article explaining the differences and similarities between cooperative housing and cohousing and how both models approach financial and ecological issues. While you're there check out their e-learning sustainability hub! Click here to learn more.
Brighton-Based Student Housing Co-op Secures First Property (UK)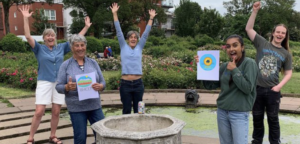 The first student housing co-op in southeast England had just secured its first property and is getting ready to accept its first residents in September.
Brighton & Hove Community Land Trust (BHCLT) has bought the property, which will be taken up on a seven-year lease by SEASALT (South-East Students Autonomously Living Together) housing co-op.
SEASALT is the fifth project in the UK to establish a cooperative model of homes for students, collectively managed and at affordable rents.
The student housing co-op movement is aimed at offering an alternative to the private rental market, offering lower rents and better-quality accommodation. They are designed to allow tenants to pool their resources to create community-style homes where everyone collaborates for mutual benefit. The rent paid is only used to cover the upkeep of the house (lease, bills, repairs, etc.) and not to enrich landlords.
Click here to read more.
40 Years From Now, Where Will Aging Millennials Live? (Canada)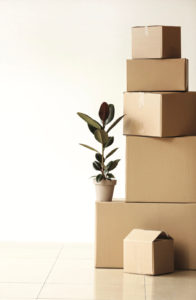 The COVID-19 pandemic uncovered some of the many disparities affecting Canadian society today. One of the most outstanding examples of this is the deficiencies exposed in senior care facilities and the subsequent calls for aging in place from experts and seniors alike. (Quebec, Manitoba, and Alberta observed the highest rate of seniors who perished as a consequence of COVID-19 while living in long-term care or retirement homes.)
But according to Sue Lantz, founder and managing director of Collaborative Aging, a Toronto-based consulting firm helping seniors "shape [their] own aging experience," the options available to age in place are limited—and the price tag high.
In Alberta, seniors on average spend nearly half their monthly income on expenses related to housing: rent, taxes, and household operations. Furthermore, seniors living in rental accommodations are more likely to live in inadequate housing due to issues related to affordability and dwelling conditions.
With the Alberta government seemingly planning to offload the provision of affordable housing to private organizations, cooperative housing could be part of the solution to a looming problem and allow millennials to age in place when the time comes—even without a nest egg.
Click here to read more.