view all news
This Week in the News – October 10th, 2021
Here are the top stories for the week of October 10th, 2021.
Burnaby Co-op Residents Fear Displacement Amid Looming Property Sale (Canada)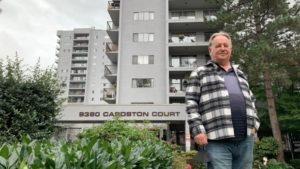 For nine years, retiree Duncan Beaton has gotten to know his neighbours in the Cardston Court towers in Burnaby, B.C.
From gardening to maintenance, everyone chips in within the tight-knit community, known as the 115 Place Housing Co-operative. The residents of the 244 units pay below-market rents; many of them are seniors on fixed incomes.
"We're a little village within a big city, and the people just thrive on it," said Beaton. "It's a great place."
But a looming sale of the property has residents fearful that they could soon be paying a lot more to live there.
The property has been leased to the co-op since the 1980s, but the lease agreement expires on Oct. 31. Click here to learn more.
8 Do-It-Together Architecture Projects Creating the Future of Sustainable Building
Architecture. It surrounds us, defines our daily lives, and affects how we live on Planet Earth — but when we see it in the news, it's usually about celebrity architects and their grand designs for museums, villas, and other eye-catching buildings.
What if we told you that there's another way to create the spaces we live in — one that's been practiced for centuries. One that's social, collaborative, affordable, and entirely more sustainable.
Welcome to the world of "Do-It-Together" architecture. Click here to learn more.
Housing and Climate Change: The Co-ops Pioneering Green Solutions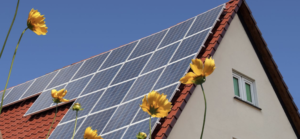 Co-operative News took a look at some of the housing co-ops around the world tackling climate change. From France to New Zealand, housing co-ops are tackling climate change by switching to renewable energy, providing microgrants, running sewage water recycling systems, using straw bale insulation and the list goes on. Residential buildings have a key role to play in tackling the climate crisis, not only due to their carbon footprint but also their considerable mitigation potential. Click here to learn more