view all news
This Week in the News – May 2nd, 2022
More Affordable Housing with Less Homelessness is Possible (Australia)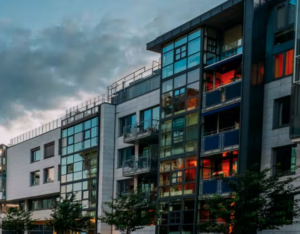 Housing is expensive in Australia. But it doesn't have to be this way. Higher quality, more affordable housing is a matter of policy choice.
A key problem is Australia's housing market is too skewed towards treating housing as a financial asset, rather than a basic human need.
There is almost a universal consensus among economists, for example, that negative gearing favours the interests of investors to the detriment of others, but both major parties are scared to change the policy.
One way to break the policy stalemate is to consider policies shown to have worked in other countries. To facilitate this, the Nordic Policy Centre – a collaboration between The Australia Institute and Deakin University – has published an overview of housing and homelessness policies in Sweden, Norway, Denmark and Finland.
Of particular note among the wide range of housing policies in these nations is the prominence of housing cooperatives, which assist both renters and those wanting to own a secure, high-quality home. Click here to read more.
Maxime Zaït, Communa, Belgique – Coop Conversations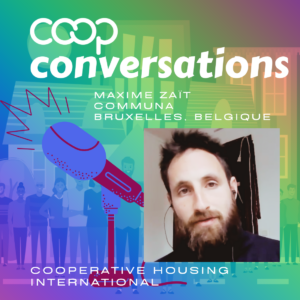 À Bruxelles, il y a plus de 6 millions de mètres-carrés vides, et entre-temps des milliers de personnes sont à la recherche d'espaces décents et abordables pour se loger ou mettre en place des initiatives. Maxime Zaït est avocat, recherchiste et co-fondateur de Communa, STUN Europe et Fairground Brussels, des organisations sans but lucratif qui s'intéressent à la création de communautés et à la lutte contre la vacance immobilière afin de créer des lieux temporaires, pour transformer la ville à long terme. Maxime s'est promené pendant plusieurs mois dans huit pays en Europe afin d'étudier le droit à la ville, le droit au logement, les modèles anti-spéculatifs, la mise en commun et l'usage social temporaire. Dans cette conversation Maxime partage avec nous les différentes approches qu'il a vues et les problèmes similaires qui existent à Bruxelles et dans les endroits qu'il a visités.
Cliquez ici pour regarder la vidéo.
Residents Of Eight Affordable Housing Co-ops Celebrate Climate Action Pledge In Harlem! (USA)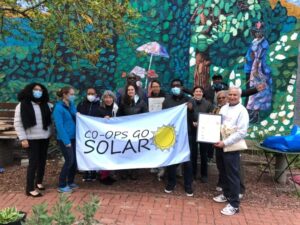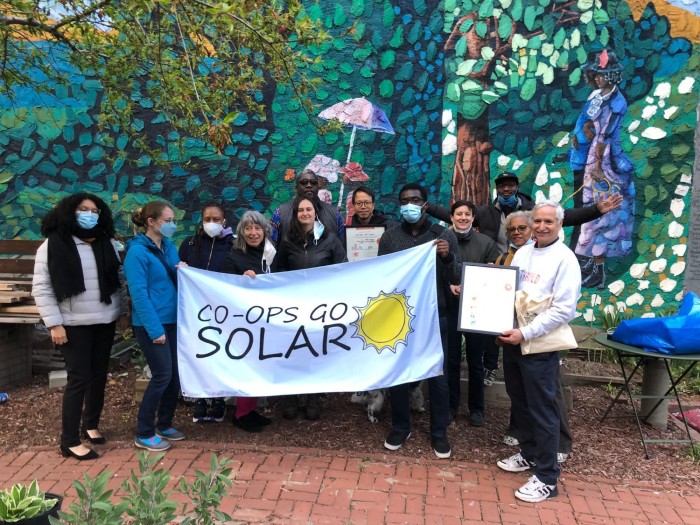 Residents of eight affordable housing co-ops have signed onto the Climate Action Pledge, symbolizing the tenacity of New Yorkers on the frontlines of climate change who are taking steps to prevent climate catastrophe.
Housing co-op residents gathered in Harlem yesterday to highlight their commitment to affordability and sustainability.
As the City strives to meet its climate goals and affordable housing residents struggle to finance the energy reduction upgrades their buildings need, this gathering recognizes New Yorkers who are leading the way to a more sustainable future.
This unique type of affordable housing, known as Housing Development Fund Corporation (HDFC) cooperatives, is a type of democratically-controlled, resident-operated housing with a mission to house low-income individuals and families. Click here to read more.