view all news
This Week in the News – March 21st, 2022
Česká Spořitelna To Build More Affordable Housing In Cooperation With City of Brno (Czech Republic)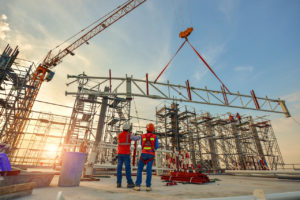 After adding more than 15,000 rental apartments in Vienna, Erste Bank is establishing another company in Czech Republic, called Affordable Housing Česká spořitelna, to contribute to the development of housing in the country.
For this purpose, Česká spořitelna has established the company Affordable Housing Česká spořitelna. On February 16th, Brno councillors agreed on a cooperation with the company, which should lead to the development of housing that will be offered at a better price than market rent. "This project for the construction of affordable rental apartments by the private sector is another model that we want to implement in Brno. The first step will be the construction of affordable cooperative housing, which we are already preparing intensively in Brno in six locations, with about 1,500 apartments," added Brno's Deputy Mayor for Housing Jiří Oliva.
Click here to learn more.
Bronx Tenants Take Steps Towards Homeownership in Historic Purchase (USA)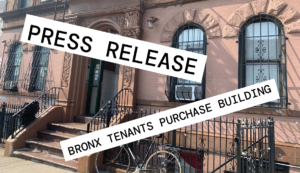 Residents at 700 E 134th St in the Bronx are celebrating a big step in their journey to become cooperative homeowners. On February 7, their building was purchased by UHAB, a nonprofit that specializes in developing and supporting resident-controlled housing. UHAB will act as an interim owner while the residents prepare to take cooperative ownership.
The tenants at this 21-unit building first began organizing in response to their landlord's attempt to deregulate their apartments and drive up the rent prices. They formed a tenant association and began organizing with community organizer Anna Burnham, and Margaret Lyford and Jane Li from TakeRoot Justice. The tenants contacted UHAB in 2018 to explore the possibility of converting their rental building to an HDFC co-op. Thanks to years of organizing, the tenants were able to use their legal fight to secure their rent stabilization protections to push their landlord to sell them the building. Once the tenants are able to successfully take ownership, their building will be converted into a Housing Development Fund Corporation (HDFC co-op).
Click here to learn more.