view all news
This Week in the News – January 31st, 2022
Here are the top stories for the week of January 31st, 2022.
30 years and still standing: The University of Sydney's Stucco Housing Cooperative (Australia)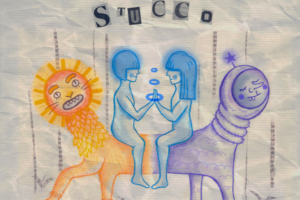 The conventional history of Stucco begins with the trite tale of an abandoned glass factory. A glass factory turned squatters' den, turned the legitimate University of Sydney owned, but not operated, accommodation. It's an interesting tale of successful collective student action, radical democratic self-management, and sticking the middle finger to an increasingly competitive rental market of the inner-city suburbs in its first waves of yuppification. And, yet this tale is one that ends, oddly enough, when the co-operative begins.
The conventional history of Stucco Housing Co-operative in Australia begins with the tale of an abandoned glass factory, successful collective student action, and radical democratic self-management.
It is a space nurturing progression, to experiment and come to understand a new way of living, so unlike the structures of individualism that exist outside its walls.
Click here to learn more.
Minsnail Housing Co-op Tour (South Korea)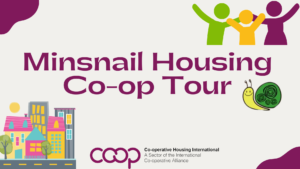 In this video Chang Hong, Facility Manager for Minsnail Housing Co-op in the Republic of South Korea gives us a mini-tour of one of the Minsnail Housing co-ops he lives in. Minsnail started off as a student housing civil organization in Seoul, South Korea that sought to create more affordable housing for students and young people. Ten years later, Minsnail Housing Co-op has 15 homes in three different cities. Click here to watch the full video.
Articulating Value in Housing Co-operatives (Australia)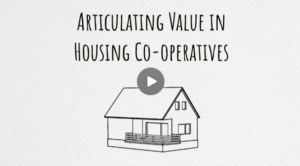 Australia has a persistent shortage of affordable, quality housing. Housing co-operatives are member-based organisations providing rental and owner-occupied homes to members. They are associated with benefits for member-residents, including improved housing, improved senses of belonging and community, and employment and education outcomes. However, evidence for those benefits has gaps, so this study aims to develop a framework for assessing housing co-operative benefits and to develop a typology to identify the factors shaping those benefits. The project outcome will be an evidence base of what works in cooperative housing, which can benefit the country by providing a rationale for the growth of and policy support for socially beneficial housing. Click here to read the full article.