view all news
This Week in the News – January 24th, 2022
Here are the top stories for the week of January 24th, 2022.
Coop Conversations – Ana Džokić, MOBA Housing SCE (Podcast)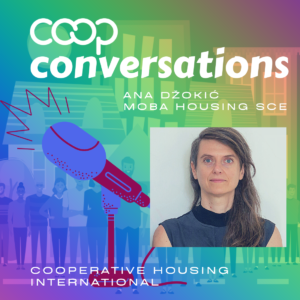 This episode of Coop Conversations is with Ana Džokić, an architect with over 20 years of experience pioneering unconventional approaches to the challenges of contemporary urban development. Ana is a founding member of two civil associations that deal with the unsustainability of the current housing condition.
In Belgrade, Ko Gradi Grad is setting up a new breed of non-speculative housing cooperatives; in Rotterdam, Stad in de Maak manages "toxic assets" of stranded Dutch welfare housing. She is the founding director of Pametnija Zgrada, the first housing co-operative established in Belgrade in the last 20 years, and a member of the management board of the European Cooperative Society, MOBA Housing.
She is also one of the founders of the energy cooperative Elektropionir in Belgrade, Serbia, a pioneer in small-scale solar in Serbia. Elektropionir was instrumental in changing Serbian law to recognize communities as prosumers – producers of electricity for self-consumption.
Click here to listen to the podcast or look up "Coop Conversations" wherever you listen to podcasts!
Meet the co-op using community investments to keep affordable housing in Waterloo Region (Canada)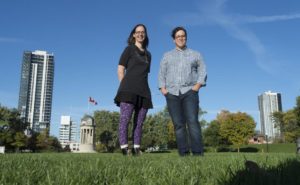 A first-in-Canada model that creates permanent affordable housing through community ownership is nearing its first multi-unit purchase in Waterloo Region.
It's an ambitious plan more than three years in the making that aims to become a viable option to fend off large real estate investment trusts, or REITs, gobbling up critical older rental stock in cities across the country.
The Union Co-operative — a membership co-op comprised solely of local residents that aims to buy residential properties and rent them at affordable prices — has signed up about 100 members, with a round of new applicants still to be finalized. Click here to learn more.
'Sustainable' short-term rental co-op launches in Toronto in North American first (Canada)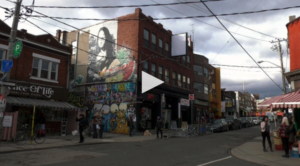 Downtown Toronto will be the first testing ground in North America for a short-term rental co-operative that hopes to put 'sharing' back in the sharing economy.
Fairbnb Co-op — launched by Toronto-based organizers who will expand a European site — says it will share revenue with community projects, limit tourism to rentals that don't displace locals, and try to beat big platforms like Airbnb at their own game. Click here to watch a video and read more.