view all news
This Week in the News – February 21st, 2022
Local Tenants at North Austin Cooperative Housing Site Negotiate for Housing Affordability (USA)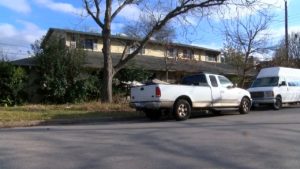 A success story in the housing crisis- a group of tenants has cut the average rent of an 800 sq. ft. apartment in half.
Hardy House, a cooperative housing site in North Austin that was originally built as a fourplex, is now expanding. They negotiated an affordable lease agreement in January as rent remains high in Austin.
"For the past two years we've been renting out just half the building and the other half was vacant since last summer. A couple of weeks ago we negotiated a contract for the other half, so now we can take over the entire building and expand," said Danial Kaufman, Treasurer of Hardy House Cooperative.
Click here to read more.
A Generation of Affordable Housing Developers are Dying – What will we do Without Them? (Canada)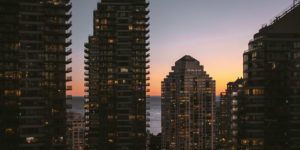 On New Year's day, the housing sector in the Greater Toronto Area got dealt a blow with the sudden death of leading affordable housing developer, Jon Harstone.
Born in 1950, Harstone came of age in the 1970s when an affordable housing development was firmly on the federal government's radar. He bragged that the Canadian Mortgage and Housing Corporation (CMHC) distributed millions of dollars to a young guy like him to see what he could do with the money – and he ended up doing great things. While Jon may have formally stepped away in 2019, he never retired.
Federal funds for affordable housing came to a screeching halt in 1993. Just two years later, with the election of Harris' Progressive Conservatives, provincial funding was severed. Jon recognized, in addition to limited governmental funding, Ontario lacked opportunities for young people to learn the art and skill of housing development. One of Jon's most significant roles was as a mentor to a new generation of housing developers — a labor of love that continued until his death.
Click here to read more about how a generation of affordable housing developers in Canada are dying – what will we do without them?
As Far From the New Zealand Housing Market You Can Get (New Zealand)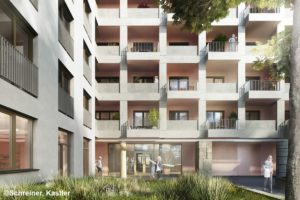 Young Europeans enjoy the security of affordable city-dwelling, while in New Zealand, housing is prohibitively expensive for many. Mark Southcombe argues that the cooperative housing model should urgently be introduced in New Zealand. Click here to read more.