view all news
This Week in the News – August 30th, 2021
Here are the top stories for the week of August 30th, 2021.
Sans Souci Residents Buy Mobile Home Park (USA)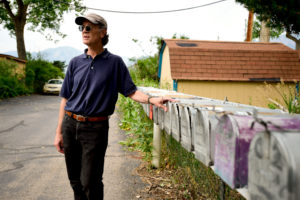 In the weeks since Sans Souci Mobile Home Park residents closed on the $3.3 million purchase of their manufactured home community, the newly formed cooperative has learned lessons in the ins and outs of owning a mobile home park.
Owning a property — particularly one where residents own their home and rent the land where it sits — is not without its challenges. Sans Souci homeowners' association president Michael Peirce acknowledged that there have been growing pains as the owners get accustomed to their new role.
But for Peirce, who has lived in the park for nearly three decades, the freedom and stability of owning the park is worth it. Click here to read more.
Cooperative Housing Development – Thinking Outside the Box (Webinar)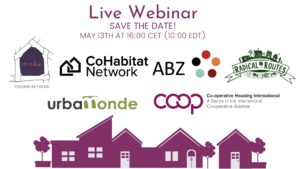 Welcome to CHI's 3rd live webinar!
Cooperative Housing Development – Thinking Outside the Box! Different groups around the world are using innovative financing tools to raise capital for their cooperative housing initiatives. However, they didn't come by these ideas alone. By forming regional networks, collaborating, and networking they were able to pool their thoughts together to come up with innovative ideas, allowing them to move forward.
This webinar is a conversation with cooperators and project managers developing cooperative and community-led housing in Europe and beyond. They will share their experiences and knowledge related to innovative financing models, the benefits of creating a regional network, and the challenges of developing a housing cooperative based on collective ownership in Central and Eastern Europe. Click here to watch the webinar!
Kirtipur Collective Housing, Kampung Pisangis, Rama 4 Land Sharing & Bhuj Case Studies (Asia)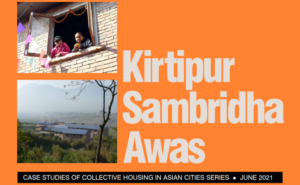 Case studies of collective housing in Asian cities series, by ACHR. Click here to check out the case studies.