view all news
This Week in the News – April 4th, 2022
Affordable Housing: The Co-operative Option (Australia)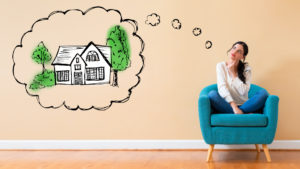 With house prices soaring and the National Rental Affordability Scheme ending, there's rising interest in housing co-ops as alternative housing models. 
A growing number of people are being forced to acknowledge they may never own their own home. Soaring house prices, not just in our major cities but also increasingly in the bush, means the great Australian dream of homeownership is increasingly beyond the reach of millions of people.
Meanwhile, the end of the federal government's National Rental Affordability Scheme is leaving policymakers scrambling for affordable housing options. But what if there was a proven alternative to public housing, the rental market, or private homeownership? A financially self-sustaining model that is not just a once-off trial, or a hypothetical, but has a proven decades-long track record of providing homes for thousands of Australians? That's what housing co-operatives offer.
Click here to learn more.
The Story of the Matrix Feminist Design Co-operative (England)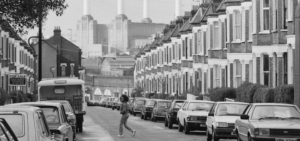 In late 1975, a survey estimated that London had 20,000 squatters living in council housing. (Squats in private properties were not counted.) A later historian estimated that the numbers might be upwards of 50,000 units. Squatting and protecting houses from forced demolition or inhabiting them before upgrading and selling provided a base for experiments in collective living and do-it-yourself housing repair. It was also a local response to a city-wide housing crisis.
The demand for housing went unmet as old dwellings decayed and redevelopment schemes displaced communities. Single women and single mothers, particularly lesbians, faced gender and sexuality barriers. Black British and South Asian British citizens struggled against race-based housing discrimination.
Matrix Feminist Design Co-operative was one of these. Both the book group and the design collective, which had members in common, had evolved from a feminist group founded in late 1977 within a larger organization called the New Architecture Movement (NAM). NAM was a socialist architecture coalition dedicated to unionizing architectural workers and restructuring the profession so that participatory design and user needs were placed at the center of architectural work.
Click here to learn more.
CHI Board Meeting and Plenary (Spain)
Call for nominations to the CHI board of directors!
What is the board's overall role?
Cooperative Housing International unites co‑operative and mutual self-help housing organisations around the globe by:
Seeking members throughout the developed and developing world;
Facilitating regular communication and joint action among our members;
Assisting national movements in their efforts to form regional bodies.
Interested?
Please submit the following to Julie LaPalme at jlapalme@chi.coop:

your CV
a letter of support from your organisation
a short essay on your vision for CHI and why you think you are a good candidate

The deadline for submissions is April 30, 2022
For more information please contact Julie LaPalme at jlapalme@chi.coop
Click here to find out more about the requirements for this position.