view all news
How can a housing co-operative offer affordable houses at below-market costs?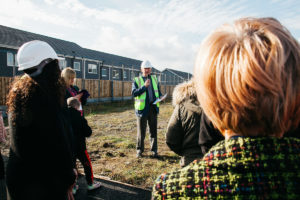 A housing co-operative that last year sold 49 homes in Ballymun at prices starting from €140,000, is to build a new low-cost housing estate in the north Dublin suburb.
An Irish housing co-operative was able to keep the prices below market costs, because it was sold the land in Poppintree, Ballymun, by Dublin City Council for €1,000 per house plot. On the open market, the same plots would have cost €20,000-€30,000. The council also waived the development levies of €86.40 per square metre.
Read the whole article here.