view all news
Global Innovation Coop Summit Blog Post: Make Housing Co-ops Mainstream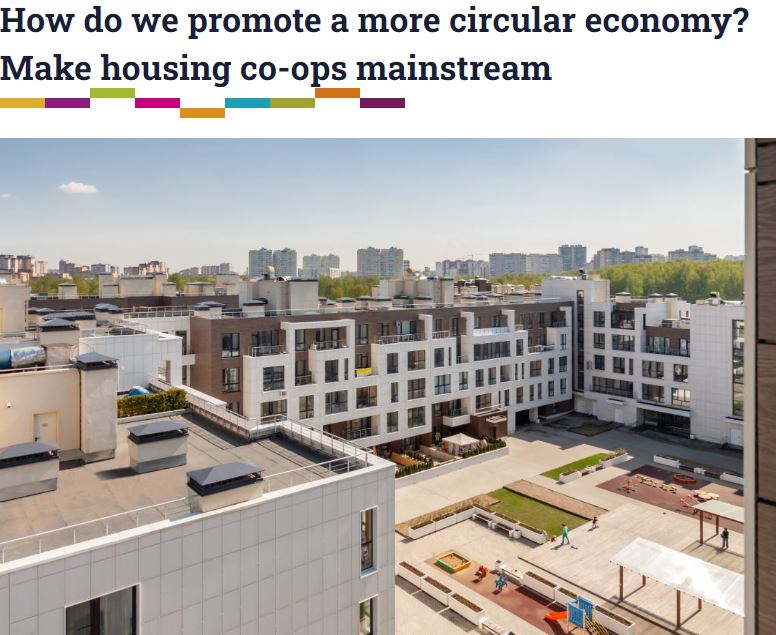 In this article, Julie LaPalme, CHI Secretary-General of CHI, discusses how housing cooperatives help build strong families and communities, thanks to the cooperative principles of member control and concern for the community. When your voice matters and when you have security of tenure you are more likely to establish roots and bond with your neighbours. This combination of affordability and security helps strengthen families and have them bond with their communities, but they can also look further outward often being strong proponents of principles of a circular economy.
LaPalme explains how housing cooperatives in countries like Sweden, Norway, and Switzerland are leading the way in sustainable construction practices and eco-friendly measures. For example, HSB, a cooperative housing organization in Sweden, prioritizes sustainability through the use of renewable materials, climate-improved concrete, and a focus on reducing their climate impact. They have set ambitious climate targets for achieving a climate-neutral operation by 2040.
Click here to read the rest of the article.