view all news
Geneva Student Cooperative Housing Site Visits
Student housing cooperatives got together in Zurich and Geneva to learn more about housing cooperatives as viable housing solutions. Participants visited student housing coops in Geneva where they saw and learned how local governments, ethical finance, universities, and other actors are working together to continually develop student housing coops. From city land leases to the temporary use of empty buildings, these financial mechanisms and innovative solutions are creating vibrant, green, and affordable cooperative communities.
HEX.AO
The first site we visited is an initiative called HEX.AO. It's a living and event space in an empty office space in the heart of Geneva. Led by La Cigue, a student housing cooperative organization in Geneva, this reimagined space involved six months of volunteer construction work by the nine residents who are now living there temporarily until the building is demolished and redeveloped. This experiment is easily replicable and a great way to use temporary spaces for student housing.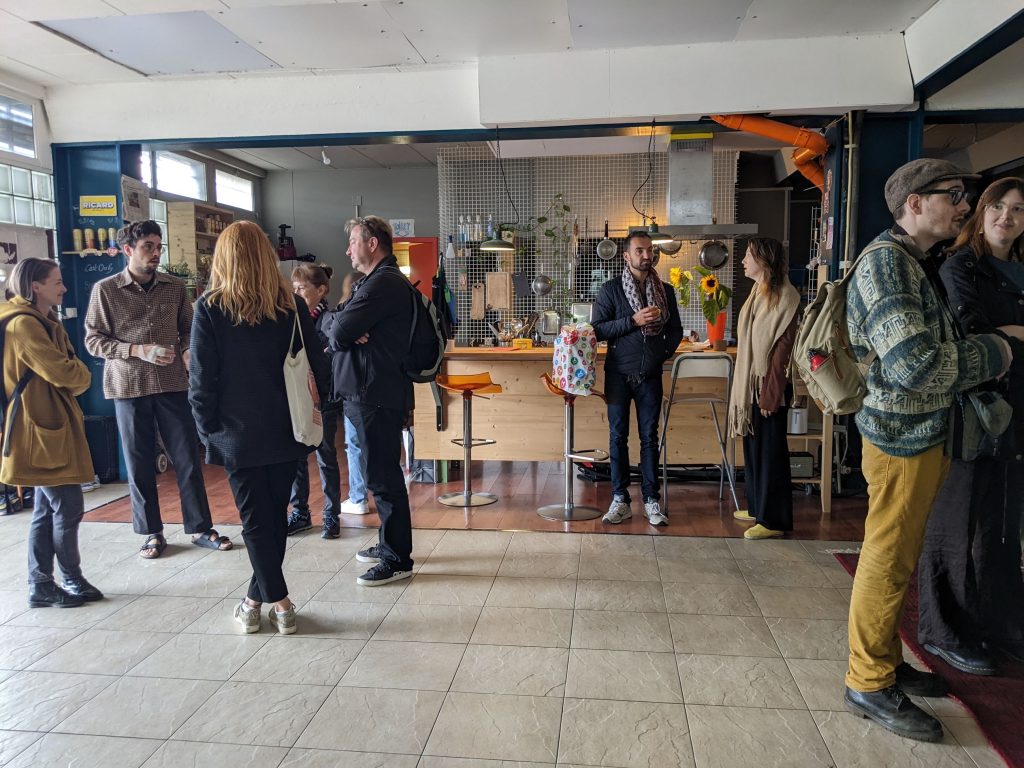 La Coulouvrenière
The second cooperative home featured in the tour houses over 50 young adults and students.  The building is situated on a very narrow parcel in a vibrant part of central Geneva near the Rhône River. La Coulouvrenière is an eight-floor energy-efficient building that uses renewable energy for heating and hot water.  The students are responsible for managing the cluster-style apartments which incidentally are real hubs of solidarity and sociability. This was was a real life-saver during lockdowns with students supporting one another and only isolating if they were ill. The rents are affordable and surpluses pay for the upkeep of the building and communal expenses. Each floor features beautiful murals and there are lots of options for locking up bikes. Even the laundry room is home to a free clothes swap space. A beautiful example of sustainable living!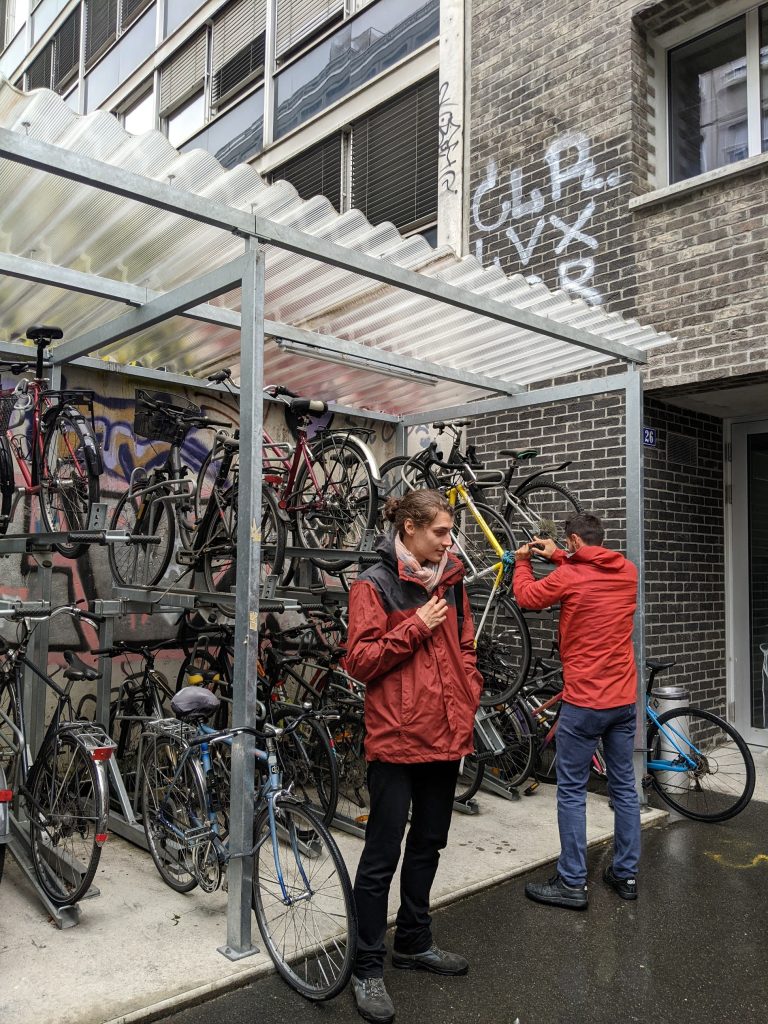 Clos Voltaire
The third site we visited is a former residence for Voltaire's domestic servants called Clos Voltaire. The building was abandoned for many years and occupied by student squatters. The city of Geneva eventually purchased the site and worked with La Cigue to adapt the building into two student apartments. Roughly thirty students and interns live in the coop. Each person gets their own room and shares the communal living and kitchen spaces. Residents share the cooking and cleaning tasks and hold monthly meetings to discuss issues and resolve conflicts.

Benefits of student housing cooperatives
In addition to being affordable, student housing cooperatives offer exceptional opportunities and enriching life-learning experiences. From building social cohesion to managing conflict, students learn many practical skills that will stay with them throughout their entire lives. And with surpluses being put back into the coop this ensures that future generations of students can benefit from this exceptional form of affordable housing.
After seeing some truly inspiring student cooperative housing and realizing what is possible, students from Brussels, the USA, Cork, Belfast, Japan, Edinburgh, and Bristol all went back home with new friends, tons of inspiration, and lots of hope for a brighter future.