view all news
Coop News' Year End Q&A with CHI Secretary General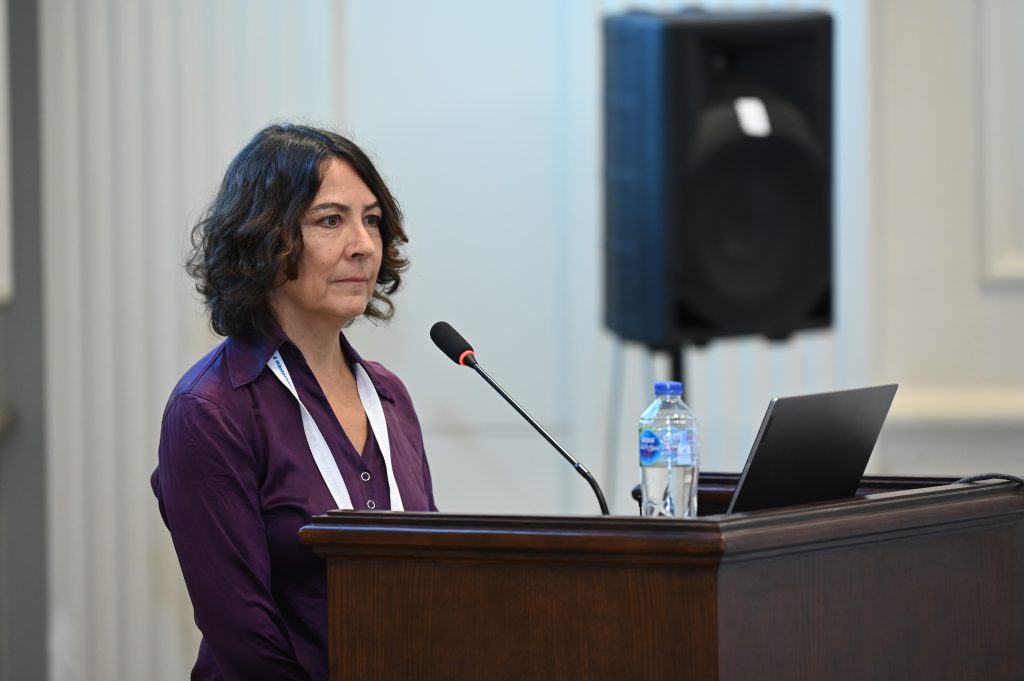 This year was filled with exciting opportunities and difficult challenges. Most of Europe is paying considerably more for gas and electricity, impacting households and affecting the budgets of housing co-ops. Soaring rents is another problem, especially in Ireland, but thanks to CHI member Co-operative Housing Ireland adding to the social housing stock it continues to provide stable and affordable housing.
In-person events were back in 2022. The International Social Housing Festival in Helsinki in June reunited architects, urbanists, researchers, policymakers and social housing providers. CHI, together with the CoHabitat Network, rounded up an interesting array of folks who discussed everything from community-based finance to key conditions for collaborative housing. We're planning for the next edition in June 2023 in Barcelona.
The International Cooperative Housing Symposium was held in Zurich, Switzerland in September. It drew participants from Japan, the Philippines, Israel, North and South America and all over Europe, who learned how the city of Zurich and the Swiss government support cooperative housing initiatives with instruments such as land purchases or guarantees. A session called The Cooperative Toolbox featured the UK's Confederation of Co-operative Housing's Wayshaper, a development tool that guides community-led housing groups through the decision-making process in a more playful, simple and concise process.  It was a great opportunity for the co-op housing sector to connect under one roof.
In Canada, CHF Canada continues to find new ways to build awareness about the unique value of co-op housing, as an approach that fosters strong communities and individual development, but also as one that, once scaled up, can help address the housing crisis. New research commissioned by CHF Canada has helped do just this. This study of five Canadian cities demonstrated the return on the public investment in co-op housing by showing how over a 16-year period, co-op housing charges for one and two-bedroom apartments were close to 25% below private market rents in the early years of the study, increasing to 33% in the later years.
Canadian housing co-ops and their national and regional federations have been working towards an ambitious vision of Co-op Housing for All to help address the housing affordability crisis and to ensure that anyone in Canada interested in co-op housing, and willing to accept the responsibilities and benefits of membership, can do so. Work towards this includes supporting co-ops interested in pursuing growth or considering unification for greater sustainability. This work got a huge boost last spring when the federal government dedicated CA$1.5bn (£910m) in grants and loans specifically towards the development of more co-op housing, representing the first federal investment in new co-op homes in 30 years.
What are your hopes for the future?
On the political front, countries such as Austria, Sweden, Italy, Netherlands, France, Brazil, the USA, Malaysia, and others held national elections this year. Elections are great opportunities to educate politicians on the benefits of co-op housing but advocacy efforts continue well after elections and the outcomes can be slow and disappointing. However, little victories do happen such as favourable amendments and motions from the House of Representatives in the Netherlands that will be quite helpful for the Dutch movement.
In addition, the unanimous decision from the Dutch house of representatives to create a revolving fund for cooperative housing is welcome news. There is hope that this can achieve a significant multiplier effect. We will be hearing more from Cooplink, the Dutch co-op housing association, in 2023 when they access funding.