view all news
Community-Led Housing in the Spotlight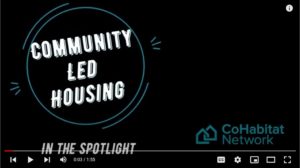 Click here to check out the series of videos about Community-Led Housing!
This virtual workshop was coordinated by urbaMonde, World Habitat and Cooperative Housing International, to replace the regional Community Led Housing awards that the network organised pre-covid during in-person regional meetings, when international travelling was easier than it is these days. The CoHabitat Network is an international group of organizations that promote Community-Led Housing projects and enabling policies.
This year we decided to invite CoHabitat partners to promote inspiring Community-Led Housing projects and give them the opportunity to talk about what they do, and exchange their practices which can be useful for people to know and be inspired! 
Watch videos on built communities from Bangladesh, Brazil, Namibia, Thailand and Vietnam.  
CoHabitat Network: https://www.co-habitat.net
Global database of community-led housing: https://www.cohabitat.io
UrbaMonde: https://www.urbamonde.org
World Habitat: https://world-habitat.org
#CommunityLedHousing #CoHabitatNetwork #UrbanOctober