view all news
CHI Election Results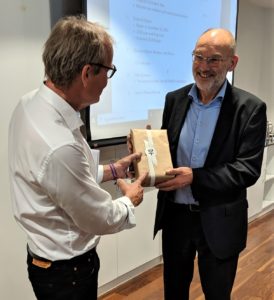 We are proud to announce the results of the board election held in Kigali, Rwanda on October 13, 2019. First, we were sad to say goodbye to Thor Eek from NBBL in Norway who is retiring as CEO at the end of December. Thor served on the CHI board for eight years and shared his knowledge and expertise of cooperative housing on numerous occasions. We wish him a happy retirement where he will enjoy Norwegian nature while continuing to provide his services on different levels for NBBL.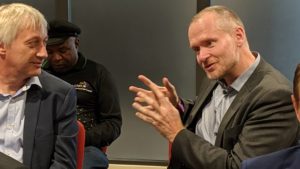 Thor is leaving CHI in good hands however, with his colleague, Henning Lauridsen, joining the CHI board. Like Thor, Henning is also a lawyer and since 2012, has been working as the Vice Director for NBBL, the third-largest membership organization in Norway with 41 cooperative housing associations and with over 1 million members. Henning is also chairman of the board of directors for the Norwegian Cooperative Centre, a centre for lobbying, information, documentation, and advice.
Also new to the CHI board of directors is Mike Duru, President of the Zimbabwe National Association of Housing Cooperatives, an apex organization comprising of 5,000 members. Mike is also the President of the Zimbabwe National Cooperative Federation, comprising of different apex bodies in Zimbabwe and has been a member of ICA's African regional board for the past seven years.
Re-elected to the board for a second term are Blase Lambert, Mohamad Ali Hassan, and Hans Rupp. Blase Lambert has been a board member of Cooperative Housing International for the last four years and its Treasurer since 2017. Blase is the Chief Officer of the Confederation of Co-operative Housing (CCH) and has been a leading player in the UK cooperative and community-led housing sector for the last twenty-two years. His areas of expertise are corporate governance, risk management, and financial control.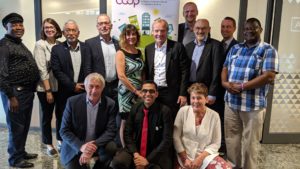 Mohamad Ali Hassan is Chair for the Cooperative Housing Sector for Angkasa in Malaysia and is President of the Consortium of Cooperative Housing of Malaysia. Ali is also Chairman of Tourism, Personal Care & Health Sector and for Innovations and IT Sector and Vice President of Angkasa. Ali is willing to work harder & smarter to make 'Housing for All' for all populations of the world, especially cooperative members who are in dire need of shelter for their family.
Hans Rupp has been CEO for the past ten years of ABZ, Switzerland's largest housing cooperative with over 5,000 flats and 12,000 inhabitants. Hans believes the co-operative model offers sustainable solutions to the problems we're facing worldwide, which is why we need to further promote its benefits, especially in regions where the concept is buried, forgotten or burdened with past experiences.
We look forward to working together to continue advocating for cooperative housing as a viable housing solution in the global north and south.