view all news
CHI at the Global Innovation Coop Summit in Montreal September 28 at 11:30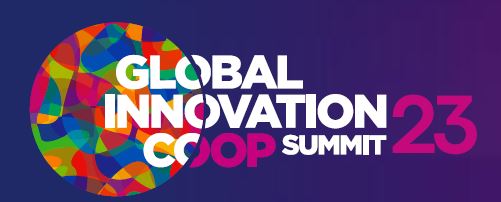 CHI is excited to announce that we will be joining the Global Innovation Coop Summit in Montreal. We are honoured to be part of a panel discussion on Circular Housing the Cooperative Way. Our aim is to address the root causes of the global housing crisis and explore how circular economics and cooperation can help fix it.
The Global Innovation Coop Summit provides a platform for leaders of all sectors to collaborate, exchange ideas, and work towards a more inclusive economy. Through discussions on innovative concepts, the Summit aims to inspire and encourage the growth of cooperative businesses worldwide.
Panel Description:
Adequate housing is a basic need and a human right, and yet nearly 1.5 billion people are affected by a global shortage of adequate and affordable housing. In most countries, the cost of housing is growing faster than incomes with over one hundred million people experiencing homelessness every day. Furthermore, construction practices and housing use contribute to carbon emissions and unsustainable resource extraction. Circular economics and cooperation can help address these challenges by promoting sustainable building practices, reducing waste, and increasing access to affordable housing. The panel aims to explore solutions to these obstacles through policy, finance, industry, and end-user perspectives. Stretch your thinking and join this robust dialogue on housing challenges, opportunities, and solutions.
Facilitator:
Tim Ross, Executive Director, Co-operative Housing Federation of Canada (CHF Canada)
Panellists:
Julie LaPalme, Secretary-General, Cooperative Housing International, Belgium
Annie Levasseur, Professor at École de technologie supérieure; Chair holder of the Canada Research Chair in Measuring the Impact of Human Activities on Climate Change; Scientific Director of CERIEC Canada
Nadine Leblanc, Senior Vice-President of Policy, Canada Mortgage and Housing Corporation
Download the program and visit the website for more details.