Webinar – Cooperative Housing Development – Thinking Outside the Box
June 02, 2020 - June 02, 2020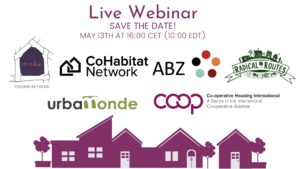 This webinar will provide real accounts from people involved in developing new housing cooperatives by thinking outside the box. We will have a conversation with cooperators and project managers developing cooperative and community-led housing in Europe and beyond. They will share their experiences and knowledge related to innovative financing models, the benefits of creating a regional network and the challenges of developing a housing cooperative based on collective ownership in Central and Eastern Europe.
Different groups around the world are using innovative financing tools to raise capital for their cooperative housing initiatives. However, they didn't come by these ideas alone. By forming regional networks, collaborating and networking they were able to pool their thoughts together to come up with innovative ideas, allowing them to move forward.
Our guests will share practical development experiences in different countries, with and without an existing legal framework.  If you're interested in innovative financial models for the development of community-led housing, this is for you! Participants will have many opportunities to ask questions.
This session is presented by Cooperative Housing International and UrbaMonde, two partners in the CoHabitat Network.
Speakers who will be joining us are:
Zsuzsi Pósfai – MOBA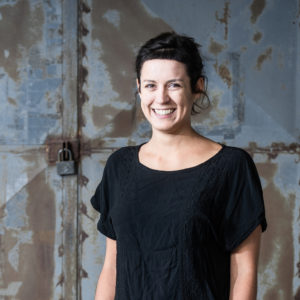 Zsuzsanna Pósfai holds an MA in urban and regional policy from Sciences Po Paris and a Ph.D. on the inequalities of housing finance in Hungary. She has been engaged in the field of housing and housing policy for ten years. Her point of departure was to step up against the social injustice of housing poverty. This was organically followed by the exploration of public policy possibilities of this field in the French and Hungarian public administration. In her academic work, she focuses on the mechanisms of investment in the housing market and on the indebtedness of households. 
She is a founding member of Periféria Policy and Research Center, a critically engaged think tank working on urban and housing issues, based in Budapest. She is also active in a group (Rákóczi Kollektíva – RK) developing a model for rental housing cooperatives in Hungary and lives in the first house established by this group. Through RK she is active in developing MOBA, a network for pioneering housing cooperatives in Eastern Europe.
Hans Rupp – ABZ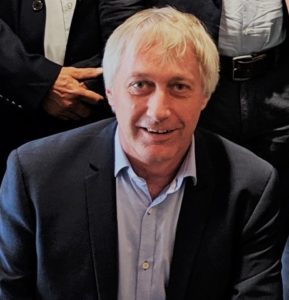 Hans Rupp is the CEO of ABZ, Switzerland's largest housing cooperative and also serves on the board of Cooperative Housing International. ABZ is well known for building high quality, sustainable, and affordable living spaces. Hans  ABZ's focus lies in building communities that accommodate people with diverse socioeconomic status and cultural background. Hans has spent his entire professional life working for NGOs and now for almost ten years in the role of CEO for housing co-ops. He networks into the commercial world and transfers best practice solutions to the cooperative sector. "The cooperative model offers sustainable solutions to the problems we're facing worldwide, that's why we need to further promote its benefits, especially in regions where the concept is buried, forgotten or burdened with past experiences,} according to Hans.
Gauthier Guerin – Radical Routes
Gauthier Guerin is a housing cooperative activist and a researcher on sustainable economics. They work at Co-operatives UK on developing the student housing coop sector, at Catalyst Collective as a legal and financial advisor for housing coops, and is a director of Rootstock Ltd, the social investment fund of the Radical Routes coop network. Their main focus is currently around developing innovative legal financial mechanisms to facilitate mutual-aid and the sharing of resources between existing cooperative projects to fund the development of non-speculative cooperative housing.
Bea Varnai – urbaMonde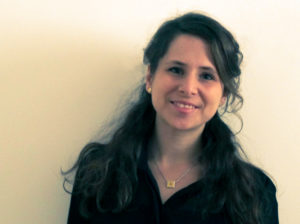 Bea Varnai is a project manager at urbaMonde, a Swiss and French non-profit organization promoting non-speculative and community-driven housing solutions. She facilitates peer exchanges and learning between a dynamic network of actors in the field of community-led housing across Europe, Africa, and Latin America (CoHabitat Network). Part of her work focuses on the design of alternative financial mechanisms (regional and local revolving funds; community savings) that are sustainable and self-managed, with the aim to facilitate access to affordable finance for community-led housing initiatives.
Léa Oswald – urbaMonde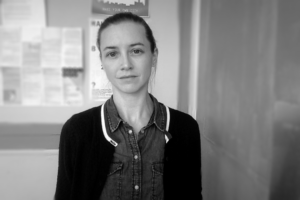 Léa Oswald works as a project manager for urbaMonde, a Swiss-based NGO. She facilitates the CoHabitat Network, which brings together some of the major grassroots organizations from the field of community-led housing. She collaborates on international cooperation projects with Latin American housing cooperatives since 2016, and since this year with ACHR. She is also involved in various cooperative and collective housing projects in Geneva, Switzerland. Léa holds a MA degree in Social Sciences and Asian Studies of the Universities of Neuchâtel and Geneva.
Registration details coming soon!
If you missed our two previous sessions on How to Start a Housing Cooperative, you can find them on our website.