The Ninth Session of The World Urban Forum Cities 2030, Cities for All: Implementing the New Urban Agenda
Kuala Lumpur, Malaysia
February 07, 2018 - February 13, 2018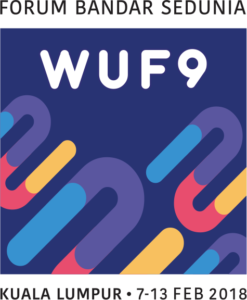 The World Urban Forum (WUF) is the world's premier conference on urban issues. It was established in 2001 by the United Nations to examine one of the most pressing issues facing the world today: rapid urbanization and its impact on communities, cities, economies, climate change and policies.
Organized and convened by UN-Habitat, the Forum has become one of the most open gatherings on the international arena, for exchanging views and experiences on urban challenges. The inclusive nature of the Forum, combined with high-level participation, makes it a unique United Nations conference and the premier international gathering on urban issues.
The Ninth session of the World Urban Forum (WUF9), taking place in Kuala Lumpur, Malaysia in February 2018, has been recognized by the General Assembly resolution 70/210 as the first session to have a thematic focus on the implementation of the New Urban Agenda adopted at the United Nations Conference on Housing and Sustainable Urban Development, Habitat III.
Visit the WUF9 website in the next weeks for more information.
Find out more about the UN-Habitat objectives here.