IV Summit of the Americas
Montevideo, Uruguay
November 14, 2016 - November 18, 2016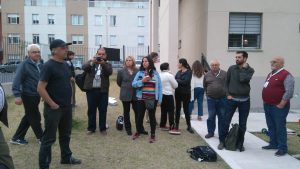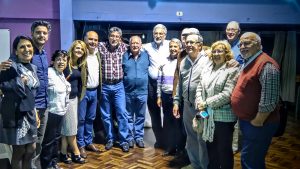 In November, Julie LaPalme, CHI's Program Director, attended the Co-operative Summit of the Americas in Montevideo, Uruguay where the SDGs were also widely discussed. Cooperativas de las Americas and the Uruguayan Federation of Housing for Mutual-Support Cooperatives (FUCVAM), organized a two-day housing conference and tour.
In Uruguay, members of the housing co-operative receive training in construction and administration and use their new skills to build their housing co-operative. Education, self-help and solidarity are strong components of the co-operative movement, particularly in Uruguay. You can read this great article about FUCVAM here called "Building Autonomy, One Co-op at a Time."

The IV Summit of the Americas – Co-operatives: Working together for sustainable development conference will gather over 800 co-operators and stakeholders in Montevideo, Uruguay from the 14-18 November to work together on identifying common initiatives, proposals and strategies on three main thematic areas: economic, social and political situation in the region; strengthening of Social and Solidarity Economy; and contribution of co-operatives to the achievement of the UN Sustainable Development Goals, through an extensive five days programme of activities.
There are three main Thematic Axes, organized around sub-axes or specific topics are:
Axis 1: Power, market, democracy and development
Axis 2: Social and Solidarity Economy and strategies for its strengthtening
Axis 3: Contribution of cooperatives to the Sustainable Development Goals (SDG)
Find out more about co-operatives in Uruguay, including its 1,600 housing co-operatives, in their introductory video to the conference.