2nd International Social Housing Festival – Our Planet, our Cities, our Homes
Lyon, France
June 04, 2019 - June 08, 2019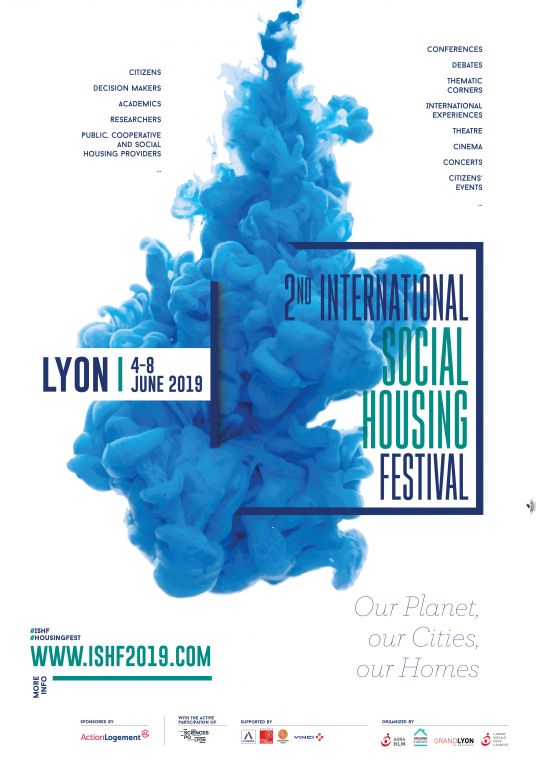 We hope to see you at the biggest housing event of the year this summer in Lyon, France where thousands of people will attend four days of activities celebrating the diversity of social housing.
The 2nd International Social Housing Festival includes topics like the 'unaffordability' of housing, the increasing popularity of community-led housing solutions, the right to the city and citizens as active agents of their urban space, sustainability will be discussed, celebrated, debated and adopted!
CHI will invite members to describe examples of innovative development that involve partnerships (public-private, lenders, private sector developers) and share these in a panel discussion titled "Innovative Development Involving Partnerships." The European Co-Habitat Hub will also be held during the festival.
Find out more about the themes here.